Get involved in discussions with like-minded people by joining us on Facebook and Twitter. It's a great way to keep-up-to-date with our news and views, with a range of updates including photos, videos, links, debates, and competitions.
You can also follow us on Instagram and check out our archive of farm animal pictures, farming infographics, and photos from our events.
Not only this, but our YouTube channel contains a whole host of videos, from investigation footage, to education films and insights into our campaigns.
Show your support on Facebook
Why not raise awareness for Compassion amongst your friends and family by downloading one of our free Facebook cover or profile pictures?
When you've chosen your image, just right click while hovering over the image, click save, and then upload as normal.

Show your support for ending the use of cages in European farming! Choose one of the End the Cage Age logos below and wear it with pride as your Facebook profile picture.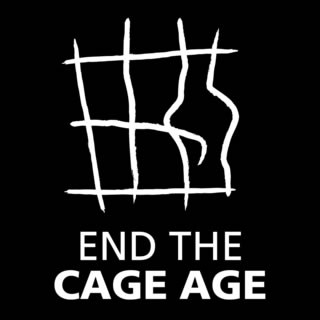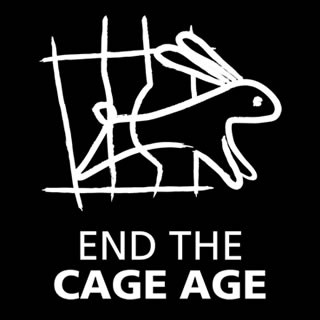 Let farm animals brighten up your day
Download our free monthly desktop wallpaper. Featuring lovely farm animals, these are uploaded to our website and social media channels at the beginning of each month, and are sure to bring a smile to your face!