Win £2,000... and help end farm animal suffering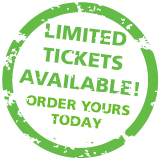 Order your tickets for Compassion's Super Summer Raffle today
First prize: £2000
Second prize: £1000
Third prize: £500
Special prize draw for ticket sellers: £500
Please use the form below to order your raffle tickets
Once you receive your tickets you can choose to enter the raffle yourself or sell the tickets to friends and family. Each ticket costs just £1 and you could win a first prize of £2,000. Just imagine that! You might like to book a luxury holiday, start a course to learn something new, or perhaps treat your loved ones to something special.
Please note: only residents of England, Wales and Scotland, aged over 16 are eligible to enter the Compassion raffle.
The closing date for the raffle is 22nd October 2014. The draw takes place on 29th October 2014.
Please gamble responsibly.
Knowledge is power
Of course, Compassion's raffle isn't just about the prizes. It's also about raising vital funds to defeat factory farming.
Right now, too many people don't know where their food comes from.  A recent survey found that a third of young adults in Britain don't know that bacon comes from a pig, milk from a cow or eggs from a hen.  We must change this to improve the lives of farm animals.
Order your raffle tickets today and you can help Compassion to:
Produce inspirational classroom films and activity packs so animal welfare can be taught in every classroom
Train and grow our network of volunteer educators, to work with thousands more children and influence the shopping choices of the future
Encourage higher welfare farms to open their doors and educate on how farming can be both humane and sustainable
Engage with food companies and introduce higher welfare policies into their supply chains
Work with colleges and universities to influence the next generation of vets, farmers and food industry leaders who will have the power to change the future of farming.

Thanks to your support, Compassion has an expert research and education team who are the backbone of everything we do. And, with your help we'll be able to reach more and more young people every year.
Join the raffle today and help people reconnect with their food. Each and every one of us has the chance to change the world, every time we eat. Thank you!
Looking for other ways to help?
If you'd like to support Compassion, but prefer not to enter the raffle, please click on the button below to make a donation today. Thank you.
For just £6 a month you can help end the biggest cause of animal cruelty on the planet
Join us today