In autumn 2015, Compassion sent our very own cow on a European tour to raise awareness for farm animals facing live export from the EU. She helped to generate 176,062 signatures opposing this trade. And, don't worry, she wasn't a real cow!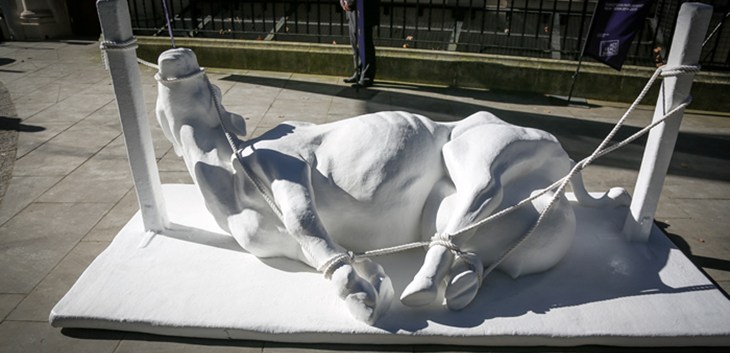 Every year around 3 million animals are exported live out of the EU for slaughter, fattening, or breeding. These horrendously long journeys typically take animals from a place where there are laws to protect their welfare to countries where they receive little or no protection.
Our investigations  have shown that the consequences for animal welfare are dire. This trade is unacceptable and Compassion's #CowOnTour brought EU citizens together to tell the European Commission that they must stop live exports from the EU once and for all.
#CowOnTour visited London, Paris, The Hague, Berlin, Warsaw, Prague and Rome, alerting the public to the terrible fate of exported livestock. She promoted our online petition to the European Commission, and collected signatures all over her body in a life-size 3D petition.
At the end of the tour we presented the signatures of 176,062 citizens to the Commission in Brussels. Our simple message: 'STOP LIVE EXPORTS!'
Here are some of the highlights of the epic journey of #CowOnTour: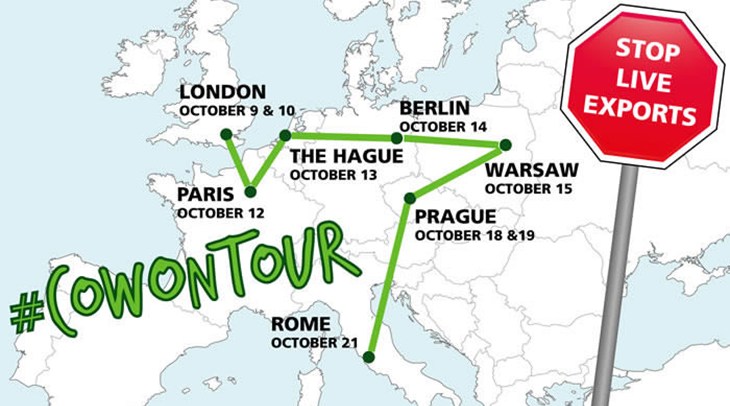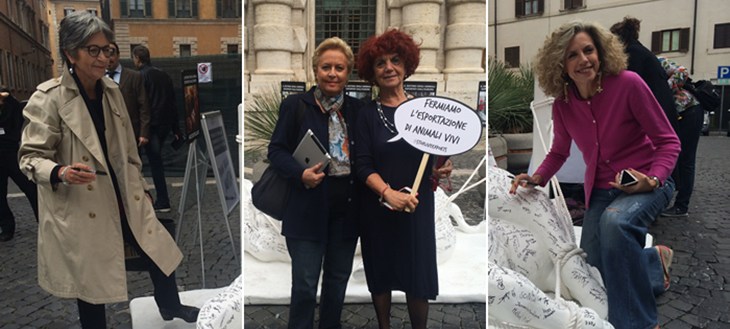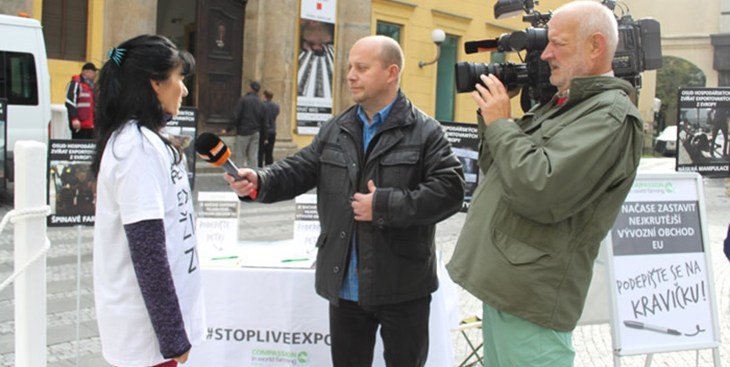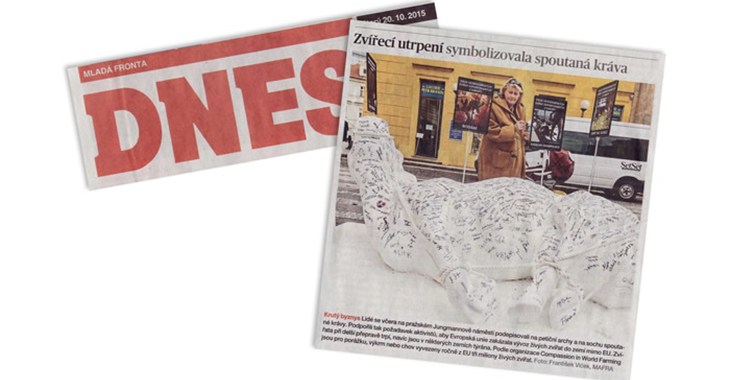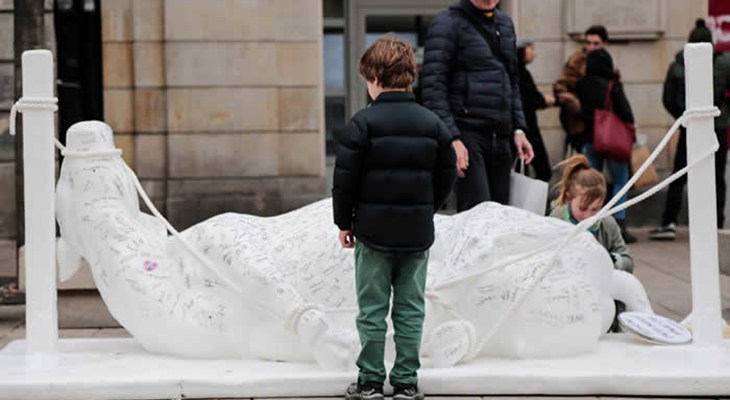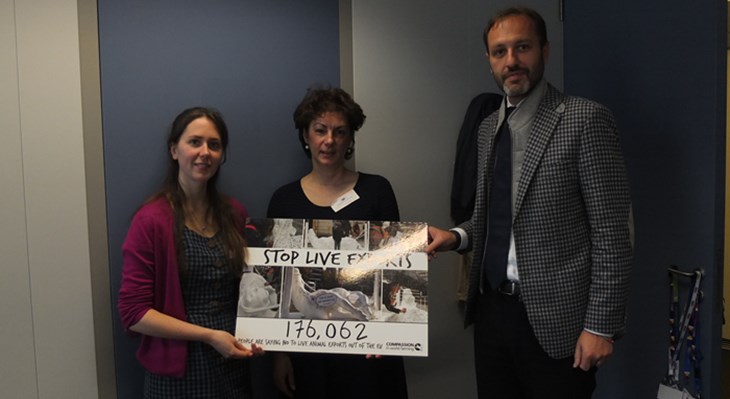 At the end of the #CowOnTour in November 2015, Compassion presented a petition of 176,062 signatures to the European Commission, and held a meeting with the Commission to insist they act to ban live farm animal exports to the EU.
THANK YOU to everyone who backed the #CowOnTour. The European Commission have promised a formal response to our petition, and as soon as we receive the response we'll update this page.