Food Business team
Our aim is to place farm animal welfare at the heart of the food industry.
Dr Tracey Jones, Director of Food Business
Working together for better food and farm animal welfare
Since 2007, Compassion in World Farming's Food Business team has pioneered a unique corporate engagement programme working with the world's leading food businesses. We work in partnership to put farm animal welfare at the forefront of their corporate social responsibility agendas – with great results. Some of the world's top food companies are on board and millions of farm animals have already benefitted.
We engage with leading food companies, inspiring progress through prestigious awards and supporting products and initiatives that result in positive impacts for farm animals. We also encourage higher-welfare food purchasing in the public sector.
Where we operate
Based in the UK, the team also has staff working with food companies throughout Europe and in the US and China, and through our global partners we are affecting change worldwide. Outside Europe, we work with other like-minded animal welfare organisations to increase the reach of the programme.
Positive collaboration effecting change
By building trusting and supportive relationships, we can influence companies' policies and practices more effectively than by simply criticising them. When a large company moves just one part of its business to higher welfare, the scale of change is vast and benefits millions of animals.
Major food companies have huge brand power and can broadcast higher welfare messages to millions of consumers every day.  They are therefore helping us to broaden the international reach of our Food Business programme, which is having a positive impact on an increasing number of farm animals across the globe.
Unique partnerships
We have pioneered unique partnerships with leading food businesses and are proud of the progress we are making.
Having worked with Compassion in World Farming for a number of years I can say that it has been a truly productive relationship. We highly value their expertise and insight and they continually push and challenge us, but they also publicly recognise companies like ours when they feel we are doing a good job.
Keith Kenny
Senior Director McDonald's Supply Chain Europe
I value the relationship with Compassion in World Farming enormously; they provide global knowledge and expertise coupled with practicality and challenge. They publicly recognise progress which is very helpful for us to communicate to our customers. Any business serious about sustainable animal farming should work with them.
John Isherwood
Head of Sustainability, Pret
The Food Business programme has received generous funding from The Tubney Charitable Trust; a grant-making charity seeking to support initiatives that have a long-term, sustainable, positive impact on biodiversity and the welfare of farmed animals internationally. In order to continue to support the team's work over the next few years, we are actively seeking further funding partners to invest in the future of the programme.
Contact us
If your company would like to find out more about our food business programme, we would love to hear from you:
Food Business Team
Compassion in World Farming
River Court
Mill Lane
Godalming
Surrey
GU7 1EZ
Tel: +44 (0)1483 521950
Email: foodbusiness@ciwf.org
Web: compassioninfoodbusiness.com
---
Share this page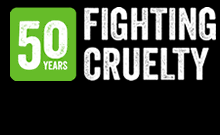 1967-2017: relentless
Stop the Trucks
BRANDS LEADING THE WAY
Major companies are starting to place animal welfare at the heart of their business.  Here are a few examples: