Successful partnerships
The Tubney Charitable Trust has helped benefit 342 million animals each year
The Tubney Charitable Trust played a critical role and enabled us to establish our work with leading food companies by funding Compassion's ground-breaking Food Business programme.
Our Food Business Team works with some of the world's biggest food companies - retailers, producers and manufacturers. Thanks to partners including The Tubney Charitable Trust, we are able to inspire progress and change at scale by encouraging and rewarding businesses which demonstrate a commitment to improving the standards of animal welfare.
We are seeking new visionary funders to build on this stunning, innovative programme of work and help us improve the lives of more than a billion farm animals in the next few years.
Compassion punches way above its weight, with an influence and impact out of proportion to its modest resources
René Olivieri – Chair, Tubney Charitable Trust
The Aston House Stud Charitable Trust enabled us to expose cruelty to animals exported beyond the EU
Aston House Stud funded our 2012 landmark investigation into live animal exports beyond the EU. What we found was shocking. For the first time, our investigators documented lengthy delays for European animals within Turkey as well as overcrowding, hunger, dehydration, injury and death.
Thanks to The Aston House Stud Charitable Trust, the evidence gathered strengthened our call for an end to live exports from the EU and continues to do so.
---
Share this page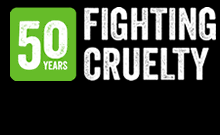 1967-2017: relentless
Contact us
To find out more about our work and current priorities or discuss a funding partnership with Compassion, please contact majorgifts@ciwf.org.uk or call us on +44 (0) 1483 521 967.