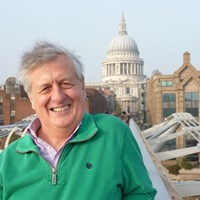 Jeremy's involvement with Compassion in World Farming began at the time of its founding in 1967. In 1970 he helped Compassion's founder, Peter Roberts, in the mounting of one of Compassion's first public exhibitions, in London's Regent Street.
Jeremy became a trustee in the 1980s and worked closely with founder Peter Roberts and now with CEO Philip Lymbery, in Jeremy's previous role as Vice Chair of the Board of Trustees. He says that now is the most exciting time in Compassion's history, as the organisation becomes genuinely European, and global, in its reach.
Jeremy has been a leading figure within the charity for which he himself works, The White Eagle Lodge, whose work includes the promotion of respect and compassion towards all animals and sentient life.
For just £6 a month you can help end the biggest cause of animal cruelty on the planet
Join us today