Revd Professor Michael J Reiss
Patron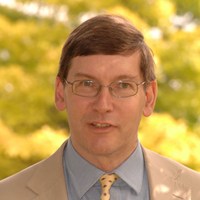 Michael J. Reiss is Professor of Science Education at UCL Institute of Education, a Fellow of the Academy of Social Sciences, a member of the Nuffield Council on Bioethics and a Priest in the Church of England.
He served on the Board of Compassion in World Farming as Trustee from 2003 to 2019 and was a member of the Farm Animal Welfare Council/Committee (2004-12), Director of Education at the Royal Society (2006-08), a member of the GM Science Review Panel (2002-04), Specialist Advisor to the House of Lords Select Committee on Animals in Scientific Procedures (2001-02) and Chair of EuropaBio's External Advisory Group on Ethics (2000-01).
Michael became involved with Compassion as he has long considered the unwarranted suffering of farm animals to be one of the major moral wrongs of our time.