We recognise leaving a legacy is a supreme act of commitment to animal welfare, and a statement of trust in our work. Making the most of your gift to benefit the lives of farm animals is a responsibility we take seriously.
Here are just a few of the wonderful people who have included Compassion in their Will.
---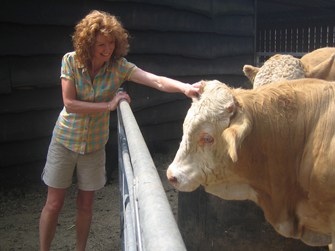 Jackie Cox's support for Compassion in World Farming over the decades has included raising thousands of pounds hosting ladies nights, organising zumbathons, and running a marathon. And she manages to work all this around her busy life as a beef farmer. 
Jackie's commitment to farm animals extends even beyond her lifetime. She has left gifts in her Will to her two favourite charities, including Compassion in World Farming.
I changed my Will when my kids were older and they had made their own way. Of course they're included in my Will and they'll be fine but I just wanted to leave a legacy to Compassion.
Jackie feels this is the best way to protect all animals in the future from factory farming and the misery of long distance transport. 
---
Rosemary Marshall has been championing farm animal welfare for over 20 years. Rosemary's involvement representing Compassion at conferences and demonstrations culminated in her being appointed a trustee in 2003. It was a natural progression for her to leave a gift to Compassion in her Will.
At about the age of 40, I thought perhaps I'm not going to live forever. I wrote my will when I was about 45 or 50. By then you've got things you really care about – you want to make some gesture.

The last thing I shall do to contribute to this cause is to leave a legacy, safe in the knowledge that it will be put to the best possible use.
---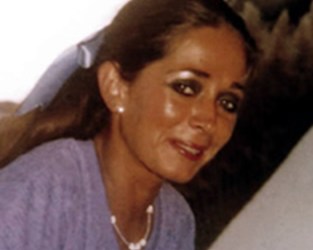 We received an incredible gift of £20,000 from Diana Haddelsey, a long-term, loyal supporter who sadly died, aged 61. Diana's gift was put to use funding our crucial campaign to ban the barren battery cage. Diana's generosity helped make possible the lobbying, briefings, investigations and public campaigning necessary to ensure the ban came into force in 2012.  Diana's legacy is helping ensure that Europe takes one further step towards ending all forms of factory farming for good.
---
I want to think your good work will continue even though I may not still be here.
Mrs P Phillips
I have supported Compassion in World Farming on and off since the 1980s and it seemed logical to leave a gift in my will to a charity whose work is of paramount importance to me.
Ms Eileen Slater