There is a school of educational thought which believes many people learn more by talking than listening, but not everyone can be persuaded to join in a class discussion.
Students who don't like to say too much in front of a whole class will often happily discuss religious and philosophical issues in small groups. This is the thinking behind our small group discussion activities.
Our treatment of animals is a subject which can engage children, encourage discussion and develop respect for the beliefs of others.
Our films and activities are designed to encourage thought and debate whether in whole-class or small group discussion. Please download our provide films and other resources at the links below. You can also order a free DVDROM plus printed materials. Please specify English or the subject you want this for.
Discussion activities
How Do Animals Matter? A range of philosophical viewpoints – card exercise with a range of opinions designed to encourage open ended discussion, from our original Farm Animals & Us Teachers' Pack
Personality Test – pupils love quizzes! They can use this to analyse their philosophical approach to the use of animals for food. Should we put people first, safeguard the environment, prioritise animal welfare or respect the rights of animals?
How Should We Treat Farm Animals? – small group discussion activity which encourages students to consider the pros and cons of different systems for producing meat, milk and eggs including organic, free-range and intensive.
Films
Farm Animals & Us – 17 minute film for students aged 10 & over covering intensive and alternative farming methods and their effect on the welfare of farm animals
Farm Animals & Us 2 – 25 minute film for students aged 14 to adult which covers the same subject in more detail.
A Life Worth Living – 5 minute film with five short sections of positive animal behaviour without commentary to encourage observation and discussion for all ages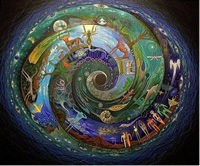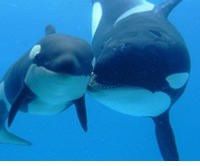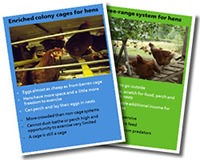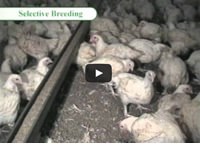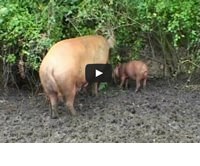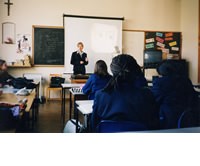 Invite a speaker
You can also enrich your lessons by inviting a speaker to talk to your students. This service is available to schools and colleges in England and Wales, subject to availability. It is normally free, though some speakers appreciate travelling expenses if they have a way to come, but only if you have the budget for it.
Order resources
Printed copies or DVDs can be can be ordered here. You are also very welcome to order, request  download links, invite a speaker or ask us any question about our resources directly by emailing us at education@ciwf.org.uk. Please mention which subject you want the resources for or specify which resources you would like.
Finally, you don't need to wait for us to send you our films and worksheets. You can download our films and teachers' resources for free now!