The way our food is produced is a growing topic of debate and directly relevant to syllabus content such as selective breeding and human food chains. These issues can be brought to life through discussions about different ways of keeping farm animals including organic, free-range and intensive systems and how these relate to science and ethics.
Compassion in World Farming provides stimulus materials to encourage discussion of these issues including:
Films to demonstrate systems and animal behaviours
Farm Animals & Us – 17 minute film for students aged 10 & over
Farm Animals & Us 2 – 25 minute film for students aged 14 to adult
A Life Worth Living – 5 minute film with five short sections of positive animal behaviour without commentary to encourage observation and discussion for all ages
Activities to stimulate thought and discussion
White striping practical – why do so many chicken breasts have white stripes? Case study to help students understand the advantages and disadvantages of selective breeding and its ethical implications.
Science Worksheets – information and discussion questions about human food chains and selective breeding
How Should We Treat Farm Animals? – small group discussion activity which encourages students to consider the pros and cons of different systems for producing meat, milk and eggs including organic, free-range and intensive.
Personality Test - a simple engaging quiz which gives students an opportunity to investigate how people with different value systems approach the rights and wrongs of different systems for producing food and farming animals. Should we put people first, safeguard the environment, or is the welfare or rights of animals the most important thing?
Our archive resources include films on Genetic Engineering & Farm Animals and on sustainable food production (Eat Less Meat). Though produced some time ago, the films maintain their power to engage students and stimulate discussion and the issues remain relevant today. The genetic engineering film is also accompanied by worksheets and other teachers' resources.
All these resources are available on our Farm Animals & Us DVD-ROM which is available free for schools and other educational institutions.
We also distribute two films produced by the Association for the Study of Animal Behaviour:
Stimulus Response – an engaging film which teaches the nervous system and animal behaviour for students aged 14 and over
Let's Ask the Animals – teaches the needs of animals using stories guaranteed to keep students aged 7-11 captivated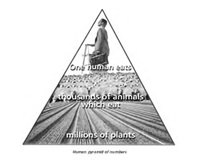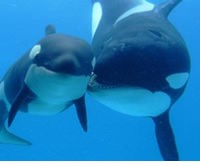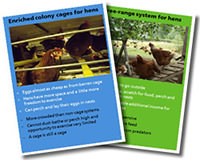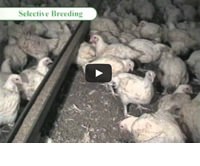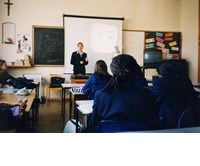 Speaker service
Lessons can also be enriched by inviting a speaker to talk to your students. This service is available to schools and colleges in England and Wales, subject to availability.
Orders and further help
Printed copies or DVDs can be can be ordered here. You are also very welcome to order, request download links, invite a speaker or ask us any question about our resources directly by emailing us at education@ciwf.org.uk.
For more detailed scientific information on a range of animal welfare and sustainability topics around human food supply, there are a large number of reports to download in our Research section. Topics include animal welfare, cloning and genetics, human health, environment and food.
Finally, you don't need to wait for us to send you our films and worksheets. You can download our films and teachers' resources for free, using the links provided in this document.