The basis of all our education work is the recognition of farm animals as sentient beings. Animals are capable of feeling pain and suffering, experiencing sensations and emotions. When farming practices provide them the right environment and conditions they can enjoy their lives.
We also work to raise awareness of the detrimental impact of intensive animal farming on the environment, on human health and food security, and on scarce natural resources.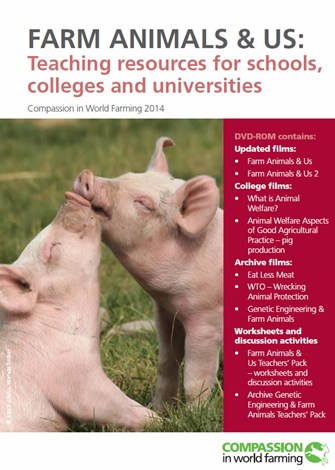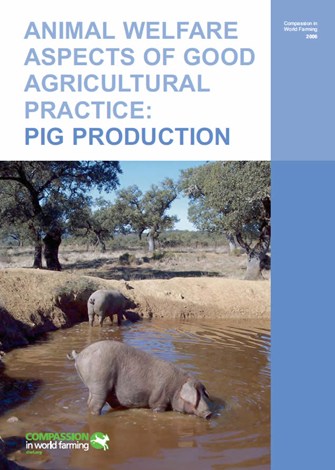 Educational resources
Compassion in World Farming produces educational resources for teachers and students which are either freely available or competitively priced. These include videos, teaching activities and packs, information booklets, web-based software and more. Most can be downloaded from this website without charge.
A speaker service is offered for schools, colleges and the general public.
We also produce information resources for the public, students and teachers, including referenced reports, factsheets and briefings.
Co-operating with individuals and organisations internationally, we organise educational and public interest events such as conferences, seminars, debates and exhibitions.
Evaluation
Comments from teachers and lecturers are very much valued and help us to evaluate and improve our educational resources. Please feel free to contact us or use our evaluation form. The views of students would also be much appreciated.