Published 06/08/2014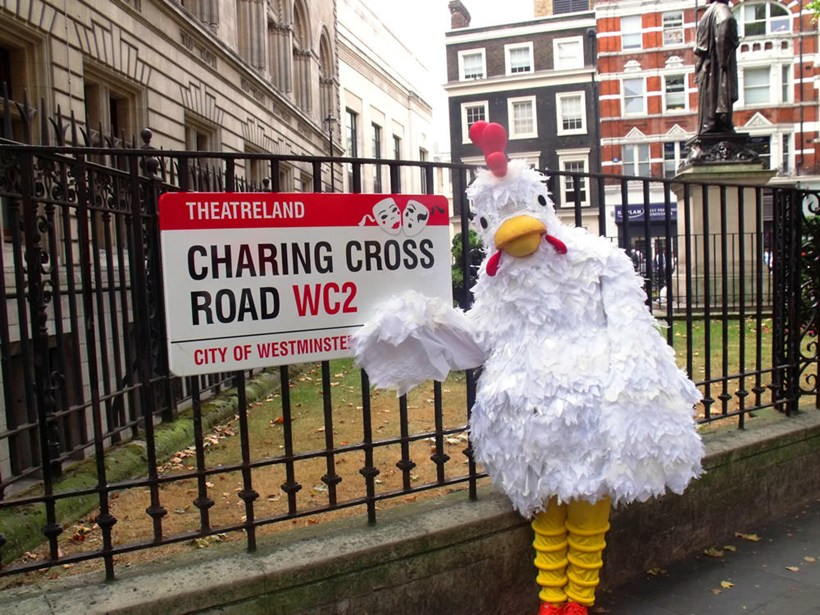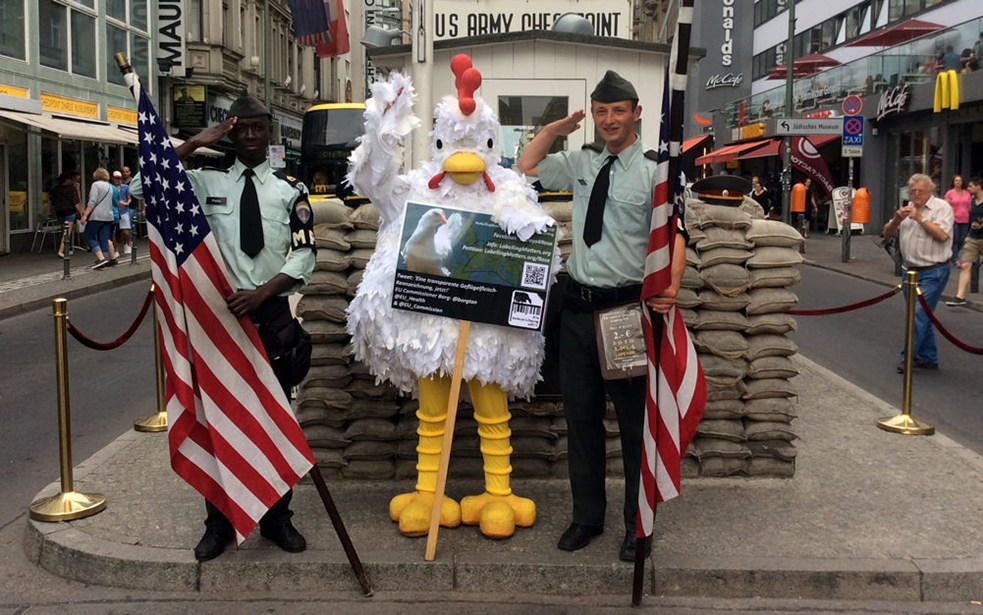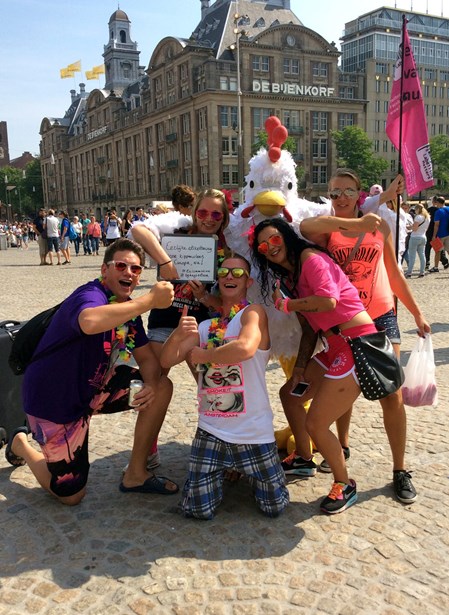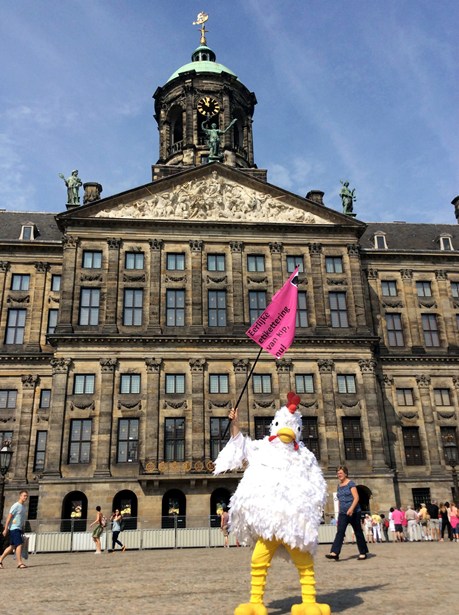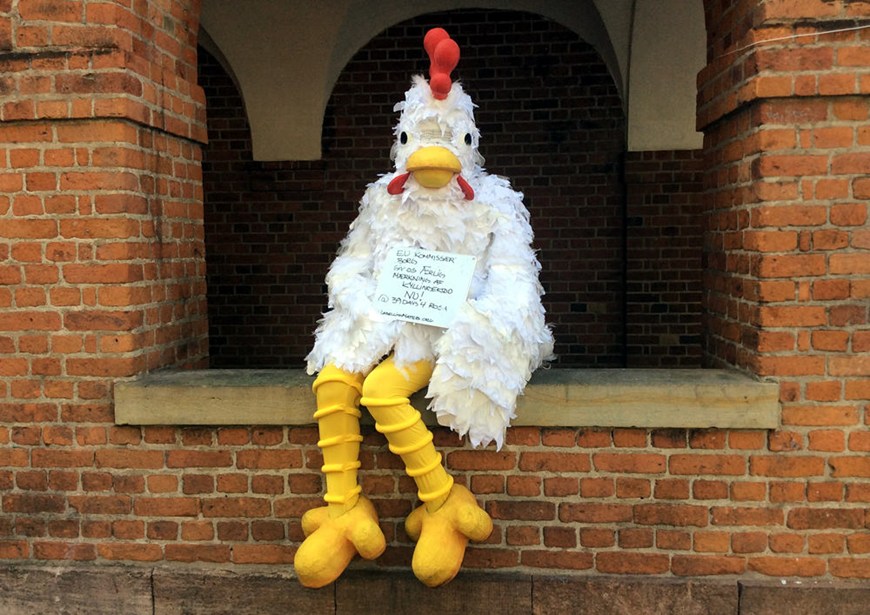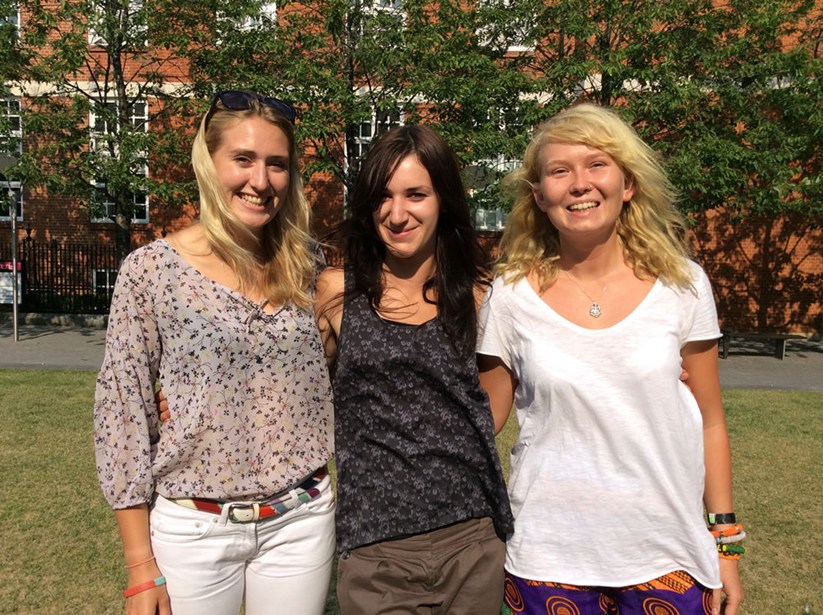 Three volunteers for the Labelling Matters campaign, which Compassion supports, a free-range chicken farmer, an animal welfare campaigner, and an animal science student, have left Compassion HQ on a mammoth EU tour.
Dressed as 'Rosa' a broiler chicken, the three – Tamsin, Sam and Johanna, are calling for clear, honest labelling of chicken meat. Their 39 day tour (the average life span of an intensively farmed broiler chicken) will take in 21 of the EU's 28 member states.
Tamsin French, a free-range chicken farmer, grew up on a farm and has always had a keen interest in animals. Studying Environmental Geography at university heightened her interest in consumer-producer relationships and the battle between economics and the environment.
Tamsin explains why she volunteered for the 39days4rosa tour: "What I want is to help consumers make a fair and informed decision which is only achieved through policy implementation, education and addressing political stances to overcome supermarket regulation."
Rosa wants all chicken meat to be labelled by method of production - including meat from intensive farms. She will meet politicians, the press and supporters from EU animal welfare organisations. 
Sam White, an animal welfare campaigner, says: "We have the opportunity to potentially change the way people buy their chicken meat across the entire EU."
Johanna Olsson, an animal science student, discussed with us how the packaging of chicken meat is currently very confusing.
She says: "For me, the 39 days for Rosa campaign is really important. From a young age I have felt very strongly about improving welfare for animals. Through my studies in animal science this has developed into a real interest in production animals, not only the impacts farming techniques have on animal welfare but also socioeconomic and environmental repercussions.
 "I feel that the key to improving existing systems is by showing public support for change in legislation on an EU scale.
"With 90% of broilers in the EU being farmed in intensive indoor systems, this is a real cause for concern for many people."
"This campaign has the ability to produce a win for farmers, consumers and the chickens." 
Follow Rosa
Follow Rosa on Facebook and Twitter for the latest updates.
Take action
Honest labelling on poultrymeat could help transform the lives of chickens across Europe. Please add your voice today and call for a simple change in the law.