Published 22/05/2020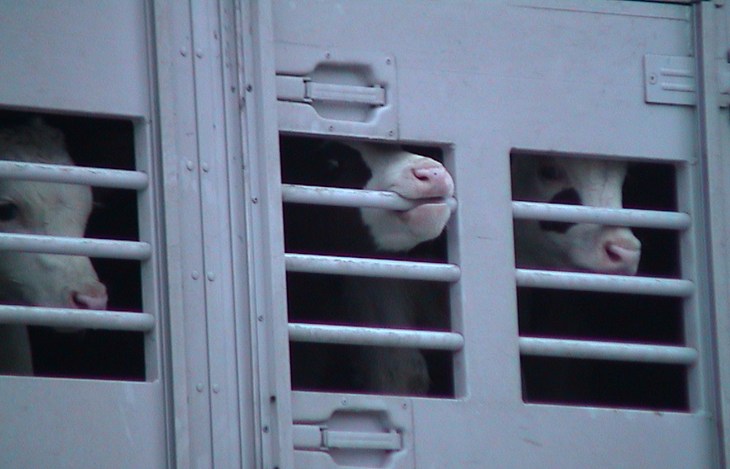 We are pleased to announce that we have now been granted permission by the Scottish Courts to proceed with our legal challenge against the Scottish Government.
We launched a judicial review, against the export of unweaned calves, back in February and it will now progress to a court hearing (scheduled for 4th August). Our aim is a ruling that, since legal requirements for feed during journeys of over 8 hours are not being met, these journeys are unlawful, and must be stopped. If we win, exporting calves from Britain would become impossible in its current form – and thousands of animals every year could be spared these torturous journeys.
Hugely hypocritical
Shockingly, despite the UK Government's repeated indications that they wish to end live exports post-Brexit, Defra has now appointed a QC to contest the case.
"The UK Government claims they want to end live exports, yet Defra is defending this cruel trade," says Peter Stevenson, our Chief Policy Advisor. "This is hugely hypocritical. Rather than contesting the case – if they want to end live exports, Defra should be welcoming our argument that exporting unweaned calves on journeys over eight hours is unlawful."
Barbaric practice
Peter Egan, actor and Compassion Patron who is supporting our court case, said: "I can't stand by and watch as animal welfare laws are carelessly broken – worse still, to see the Scottish Government justify this barbaric practice in court. How can they be so heartless?
"That's why I'm joining Compassion in demanding #JusticeForCalves. Too many, animals have been forced to suffer these intolerable journeys for too long. It's time to stop this cruel and outdated trade, once and for all."
Donate for justice
Help the fight against UK live exports and factory farming by making a donation today.