09/09/2015
In countries like the US where there is very little legislation protecting farmed animals, it is often up to food companies to create major shifts in the market. When we look back at game changing moments, a select few come to mind. One of those moments came in 2012, when McDonald's US made an announcement to move away from gestation crates (sow stalls) for pregnant pigs, where sows are kept in crates so small they cannot even turn around or lie down easily. Following their announcement, dozens of companies followed their lead.
The announcement McDonald's made today is equally as groundbreaking: within 10 years they will be cage-free on all of their egg supply in both the US and Canada. They join a growing list of US companies, including Compass, Aramark and Sodexo, who also have announced cage-free policies.
This victory is tremendous. McDonald's purchases 2 billion eggs each year in the US and 120 million eggs each year in Canada. That equates to over 7 million hens that are set to benefit each year as a result of this commitment.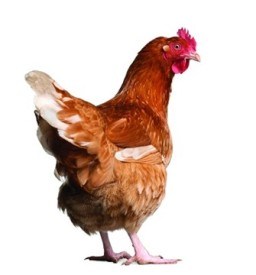 McDonald's has already gone cage-free across all 28 countries in the EU, and recently announced that McDonald's New Zealand and Australia will also be going cage-free for eggs. The US and Canadian announcement tacks on yet another two countries to join their growing list of countries with cage-free policies.
This announcement will likely have a ripple effect within the industry at large, as their gestation crate announcement did. In short, I fully believe that this announcement signals the end of the cage-age for laying hens in North America, and beyond.
From all of us that have been working for many years, and in my case, decades, to rid our food system of
cages for farmed animals, the significance cannot be overstated. And the excitement can be shared across all of the organisations that had a hand in influencing this leading global food company to adopt such a powerful stance against cages. In addition to Compassion, other organisations, including the Humane Society of the United States, have been working for years to encourage McDonald's, along with other leading food companies, to implement a cage-free egg policy.
McDonald's cited consumers growing interest in transparency, and desire to know where their food comes from as one of the reasons why they adopted this bold policy. Not only do we celebrate this victory across the organisations who worked to get to this day, we also share it with each and every consumer who have been pushing food companies to do better. Those demands for a more humane and sustainable food system are making a real impact on the lives of farmed animals.