20/11/2015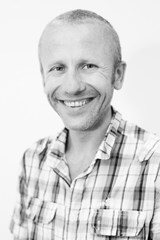 Compassion in World Farming and the World Wildlife Fund UK share a concern for the planet and particularly in building sustainable and healthy food systems. Compassion and WWF UK collaborate and mutually support each other's activities, including as founding members of Eating Better, a broad alliance working together to help people move towards eating less meat and more food that's better for consumers and the planet.
Duncan Williamson is WWF UK's Food Policy Manager. His focus is on sustainable and healthy food systems and food security. He leads the WWF network on sustainable diets and leads the Livewell project, which demonstrates that a healthy diet can be sustainable. He has an MSC in Sustainable Environmental Management and a BA Hons in Philosophy.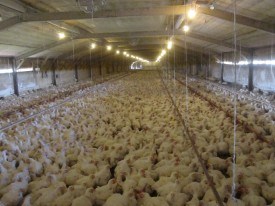 Philip: Why is WWF UK concerned with how our food is produced?
Duncan: We started as a conservation organisation focusing on particular species. Quickly we realised you needed to go beyond this and work on ecosystems. But you cannot put a fence around an ecosystem. You need to look at what causes the pressures on it. In many cases, this is agricultural expansion. We know that there are other less tangible threats such as climate change. Finally we looked at what is driving these pressures, which are often two or three steps away from our work on the ground, and how people live, especially in the developed world.
The food system is one of the major causes of environmental pressures and impacts. Seventy percent of global freshwater is used by the food system; 30 percent of energy and 29 percent of greenhouse gases (GHG) are all connected to food. Last year the Intergovernmental Panel on Climate Change said we should make climate change a food security issue. If we don't work on food, even if all other sectors decarbonise, we will go beyond two degrees climate change.
Sixty percent of the world's available land surface is used in agriculture and food production (FAO [2006] Livestock's Long Shadow). This has other implications including the use of nitrogen and phosphate, soil erosion, eutrophication and biodiversity loss. According to the Royal Society the food system is one of the main drivers of environmental degradation (The Royal Society [2012] "People and Planet" The Royal Society Policy Centre report 01/12).
Philip: Should we move away from industrial agriculture to eating less meat?
Duncan: For me I think this is vital. We already eat more meat and protein than recommended.
GHG emissions occur directly from animals and indirectly due to land use change. The majority of land use change and deforestation is a direct result of livestock production, either through pasture or growing crops for animal feed, or by increasing the overall demand for agricultural land. One-third of the world's cereal harvest and more than 80 percent of soya is used for animal feed (FAO [2006] Livestock's long shadow environmental issues and options). Animal feed production is a significant driver of the loss of high value habitats and land use climate change emissions (FAO 2006).
There are few untouched areas of land remaining. These are havens for biodiversity but they're threatened. The desire to replicate the "Brazilian miracle" is a part of this. One of the last great grasslands is found on the border of Columbia and Venezuela. It is called Los Llanos. It has not been exploited primarily due to the political situation in Columbia. It has an amazing wealth of wildlife but it is now targeted for future expansion by soy companies.
The truth is we are eating more meat than ever before. Look at how chicken consumption has rocketed. It has gone from being a treat to something we eat every day. This has all happened since the 1950s and the industrialisation of farming. It's a relatively recent invention, much like junk food and snacking. Since this happened we have seen a massive rise in the impact of farming and a rise in diet related ill health.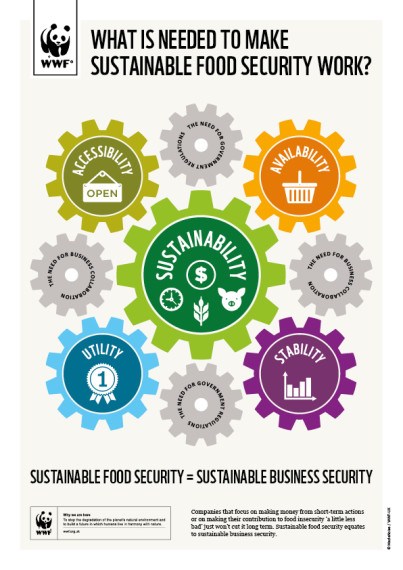 We need to recognise this and change it. This includes eating more plants and less meat, thus reducing the need for industrialised livestock. If we ate in line with the government's own guidelines we would not only be healthier but have a more diverse diet.
Philip: What is the conclusion of your latest report, 'From Individual to Collective Action: Exploring the Business Case for Addressing Sustainable Food Security'?
Duncan: I think this is a really important report. The Food Ethics Council asked food industry experts what they understood by food security. For many it was through the narrow lens of security of supply. We worked with them to recognise the importance of all the aspects of food security, including accessibility, availability, utility, stability, and environmental sustainability.
It means going beyond making business as usual "green." It's about creating a new model. It needs a medium and a long-term vision. It understands local food insecurity in a global context. How a company's actions might impinge on others. The narrative must be inclusive and move away from just producing more.
Only by working collectively will food companies be able to make the necessary changes. Collaboration is key. They need to explore actions that benefit society, not just shareholders. Business needs to lobby for change to the whole business environment and to support food security goals. They have to demonstrate leadership and share best practice.
Businesses, government and civil society need a fuller understanding of the breadth of the food security challenge, and their individual roles to deliver the robust and sustainable system.
There is a clear role for government. It must act as an enabler, put in place the policy framework. It needs to look at subsidies and incentives. There's also a role for taxes and regulation. As one participant said "government should legislate on aspects of food security where the business case is not strong."
I think the report summarised it well:
Companies that focus on making money from short-term actions or on making their contributions 'a little less bad' just won't cut it in the long term. Sustainable food security equates to sustainable business security. That – in a nutshell – is our business case.
Philip: Thank you!