22/03/2016
Last week, (16th March,) George Osborne unveiled a tax on sugary drinks in a bid to combat obesity. Britain will join a growing list of countries with levies on unhealthy food, including France, Norway and Mexico.
A serious health epidemic
Eating large quantities of sugar can lead to weight gain, which in turn increases the risk of health conditions such as type 2 diabetes and heart disease. Recent research has revealed, however, that it's not just sugar consumption that can affect our health. Back in October, the World Health Organisation classified processed meats as carcinogenic to humans. This is not an isolated report with many previous studies advising a reduction in the amount of red and processed meat we consume because of links with cancer.
I have for many years highlighted the negative impacts of industrial livestock production on human health, with demand for 'cheap' meat in the developed world, made possible by factory farming, triggering a serious health epidemic.
Antibiotic resistance has also been attributed to intensive agriculture. Factory farmed animals are regularly given antibiotics in their feed or water because of the higher risk of disease when large numbers of animals are kept in inhumane, overcrowded conditions. There is strong evidence that this overuse of antibiotics in intensive farming is contributing to antibiotic resistance to human medicine. The rise of antibiotic-resistant bacteria is a worrying signal that in the future, we could be unable to treat life-threatening diseases effectively.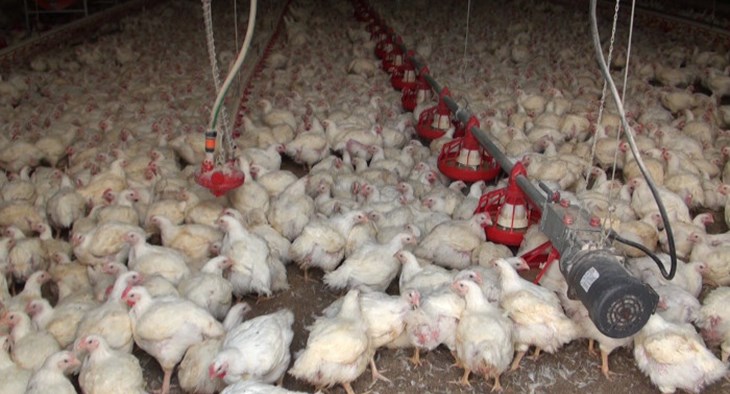 The true cost of 'cheap' meat
The true cost of the western world's appetite for 'cheap' meat does not just have a negative effect on human health, it is also a major driver of habitat destruction, biodiversity loss, pollution and climate change. Reducing our meat consumption is critical if we are to meet the much debated Paris Agreement target of keeping global temperature increases to well below 2°C.
There is, of course, no such thing as 'cheap' meat, eggs or dairy. Products may be cheap to buy in the supermarket, but their price is paid in full, elsewhere. The costs inherent within cheap food are borne by us, the animals and the environment. The Food and Agriculture Organization has summed up this problem very clearly, saying: "In many countries there is a worrying disconnect between the retail price of food and the true cost of its production. As a consequence, food produced at great environmental cost in the form of greenhouse gas emissions, water pollution, air pollution, and habitat destruction, can appear to be cheaper than more sustainably produced alternatives".
A win-win situation
I firmly believe a tax on meat products is needed to curb our excessive levels of consumption. This tax would apply to factory farmed meat, leaving extensively produced meat - with higher animal welfare, nutritional and environmental standards - tax free.
It would have a dual benefit: reducing meat consumption while also incentivising consumers to ditch factory farmed meat, eggs and dairy for higher welfare products. This would in turn support farmers who choose higher welfare systems and reduce environmental damage. This win-win situation would benefit people, animals and the planet, and be part of the solution to our ongoing health crisis – one of the most crucial challenges we will face in the years to come.