18/03/2016
Labels on meat, egg and dairy products are often the only clue we have into the life of the animal they came from and yet, all too often, they are extremely confusing.
The majority of consumers want to know where their food has come from and to have the option to purchase products that ensure higher welfare for farm animals. 
Unfortunately, current EU legislation means that labelling on meat and dairy products can often be bewildering and doesn't always provide customers with the information they want.
An unsavoury truth
Quite understandably, many consumers are taken in by the power of suggestion that appear on many food labels. I myself with a wealth of knowledge on the subject, can still find labels challenging to decipher. Marketing techniques can be clever at creating confusing visual and written cues that make shoppers feel, at a glance, that they are buying a fair, sustainable product. It's nothing short of scandalous.
Labels on intensively reared products often display images of rolling landscapes, cosy family farms and happy animals when in reality the livestock are crammed into barren cages, or kept in such close confinement with one another, that they are unable to express their natural behaviours. Generic, meaningless phrases are brandished across a lot of factory farmed food packaging, such as 'farm fresh' and 'natural', when in fact more appropriate slogans would be 'raised in confinement' or 'grown quickly, without access to the outdoors'.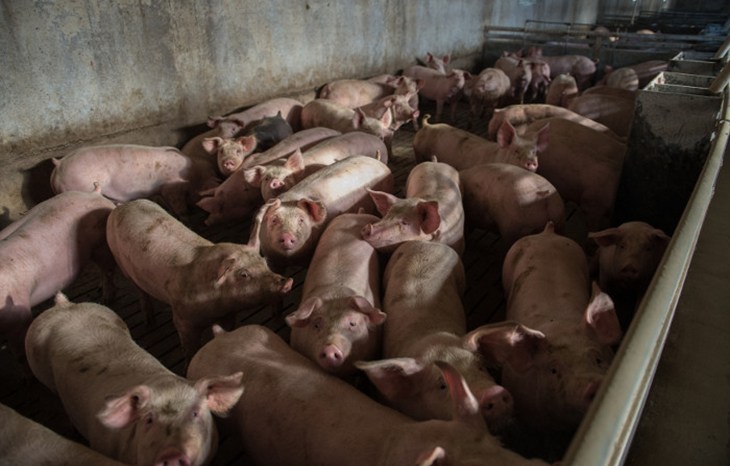 When you think about it, it's obvious. The truth about factory farming isn't advertised on food labels because it's an unsavoury one. 
A staggering 50 billion animals exist in factory farms globally, where they are treated as commodities, kept in confinement, and routinely deprived of the freedoms that are so central to their welfare.
Animals commonly injure one another out of boredom and stress. In order to reduce these injuries, mutilations such as teeth clipping, tail docking and beak trimming are commonplace and usually carried out without pain relief. Many breeds are selected for fast growth and high yields, putting them at risk of developing physical problems such as lameness, and infections.
Factory farming is also highly dependent on large quantities of precious resources, contributing to a catalogue of social and environmental ills, from pollution and deforestation to poverty, hunger and disease.
Consumer power
More than 80% of the animals raised in the EU each year are factory farmed. These inhumane farming practices are hidden behind closed doors, out of public view. But consumer power can change this and allow shoppers clarity when opting for foods that are better for animal welfare.
Mandatory method of production labelling for eggs sold in the European Union was introduced in 2004, allowing customers to easily see the system used to produce them - whether it be caged, barn, free-range, or organic. Since then, the proportion of hens in cage-free systems has more than doubled, from 19.7% in 2003 to 44.3% in 2014.
When consumers know which farm system has been used to produce their eggs, many opt for higher welfare. In turn, this increases demand for higher welfare eggs, helping to drive welfare improvements for millions of egg-laying hens. This is an excellent example of how effective and honest labelling can re-shape the market.
I am sure the lives of many other farm animals throughout the EU could also be improved if mandatory labelling, providing transparent information to consumers, were to be introduced.
Mandatory, rather than voluntary, labelling is essential to ensure that not only products farmed to good standards of animal welfare are marked accordingly, but that products from intensively reared animals indicate this too.
Out of the dark
It would seem that some companies, through clever marketing, are keeping consumers in the dark about the harsh reality of where much of their food really comes from. That's why my organisation, Compassion in World Farming is working across the EU as part of the Labelling Matters partnership, with the RSPCA, Eurogroup for Animals, and the Soil Association, to campaign for full and honest food labelling.
We believe that all meat and dairy products should be labelled by method of production, to show the conditions in which each animal was reared.
Confusing food labels are fundamentally unfair, not only to the countless farm animals whose suffering they conceal, but also to committed higher-welfare farmers whose products often fail to stand out from the crowd. Clear labelling would create confidence for producers wishing to invest in higher welfare farm systems.
It's time to be picky about our food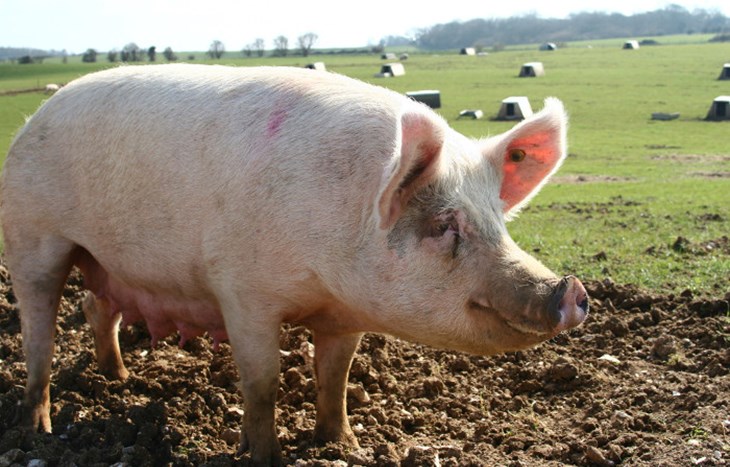 I urge consumers to look for the highest available standards of animal welfare when purchasing meat, egg and dairy products. Organic and free-range products have the best potential for animal welfare and ensure the animal has had access to the outdoors. Alternatively, look for products that describe a higher welfare indoor system, and are backed by an independent assurance mark, such as RSPCA Assured. Pork products labelled 'outdoor bred' and 'outdoor reared', indicate better welfare than intensive indoor systems.
Experience has shown that informing consumers of the realities of intensive food production can be an effective way to change the system for the better. Building on the success achieved in the egg industry, honest labelling can shed light on the horrors of factory farming and create a kinder system – for farm animals, people, and the planet.