30/03/2017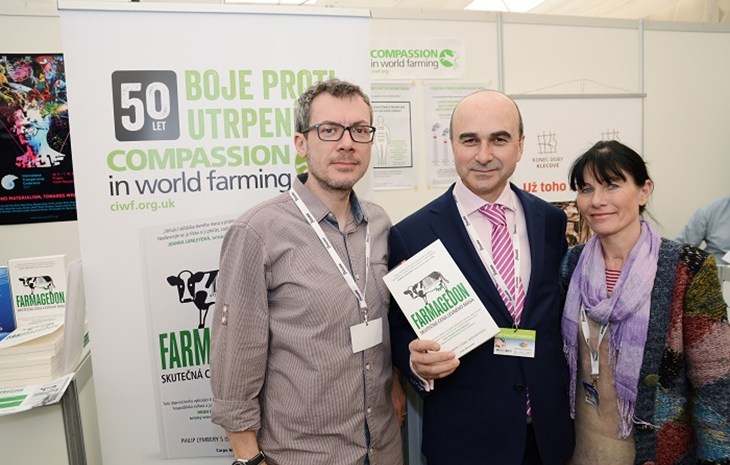 I was delighted to be in Prague in the last few days to launch the Czech language version of Farmageddon. Published by Carpe Momentum, and including photographs and graphics from our global investigation into the devastating effects of factory farming, it will help us build much-needed awareness in the Czech Republic.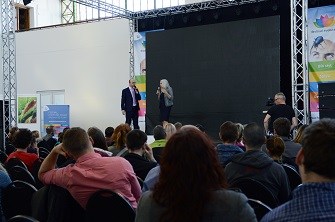 Having a Czech version of the book will help enormously with our efforts to build a compassionate movement in both Slovakia and the Czech Republic, where we have had a presence for several years thanks to the tireless efforts of our hard-working representative there, Romana Sonkova.
The hard-hitting exposé encapsulated in Farmageddon was showcased to a big stage audience at the Evolution Festival in Prague, before a round of media interviews.
The newly published version of the book was then 'baptised' according to Czech literary custom in the country's largest book store, Palac Knih (Palace of Books), in Wenceslas Square. Speakers at the event included celebrity film-maker, Petr Vachler.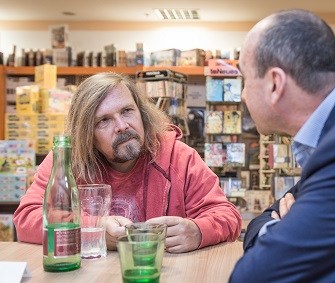 Farmageddon: The true cost of cheap meat has now been published in seven languages in various formats – English, Italian, Polish, Japanese, Taiwan Chinese and Spanish (Farmageddon in Pictures version) – with more to follow.
The follow-up title, Dead Zone: Where the wild things were, was published by Bloomsbury earlier this month.
Grateful thanks to David Frank of Carpe Momentum for his belief in the book and its message, to Romana for arranging everything so beautifully, to Katerina Dresova for being my interpreter, and to Petr Vachler for his generous support.