10/03/2017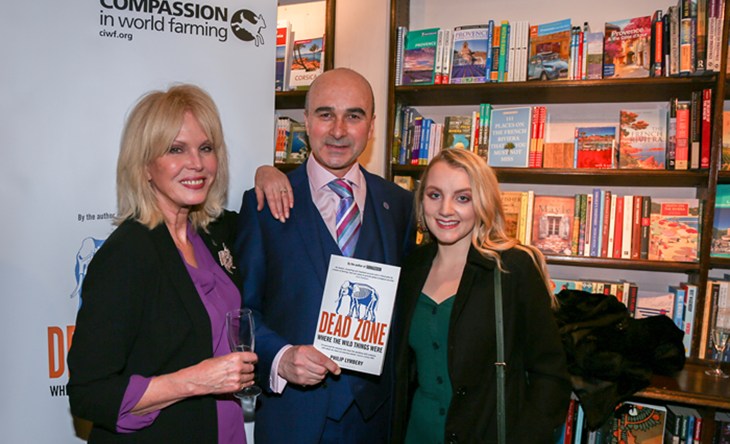 Three years of work came to fruition last night, as friends, family and colleagues gathered for the launch of my new book, Dead Zone: Where the Wild Things Were.
It was a truly special evening, with the Daunts bookstore on Marylebone high-street completely packed out.
I'd like to extend my sincere thanks to all of Compassion's supporters for making this book a reality. You are the backbone of the organisation and we couldn't have undertaken this mammoth investigation without you.
Thank you also to everyone who came to support me on the night. Special thanks to Michael Fishwick, commissioning editor at Bloomsbury and Robin Jones, my literary agent, for their introductory remarks - and to Compassion's patron Joanna Lumley, for hosting the event.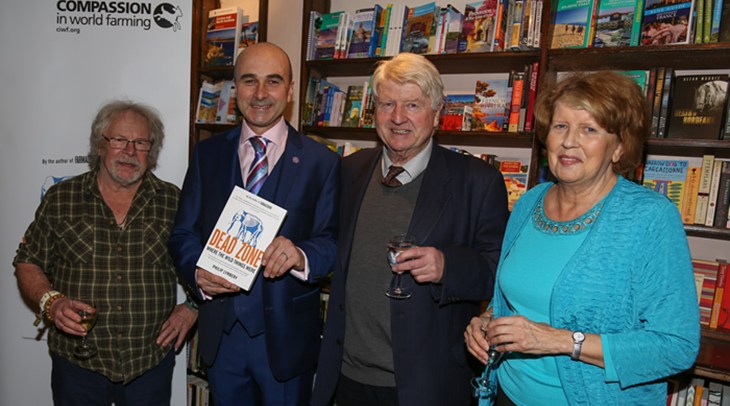 With Dead Zone, I hope I have provided new and powerful ammunition for the fight against factory farming. I want the book to be an important stepping stone towards a global consensus against cruelty to farm animals and wildlife alike.
Seeing so many friendly faces and allies from such a wide variety of backgrounds at this event, I feel confident that this is achievable.
And the cherry on top of the cake came in the form of a glowing review in BBC Wildlife magazine – where Dead Zone was picked as Book of the Month.
This Sunday, I will be speaking at Aye Write! literary festival in Glasgow. If you're in the area, I'd love to see you there.
Stay tuned for more updates as I begin my book tour, bringing the message of compassion to animals to new shores.