27/03/2017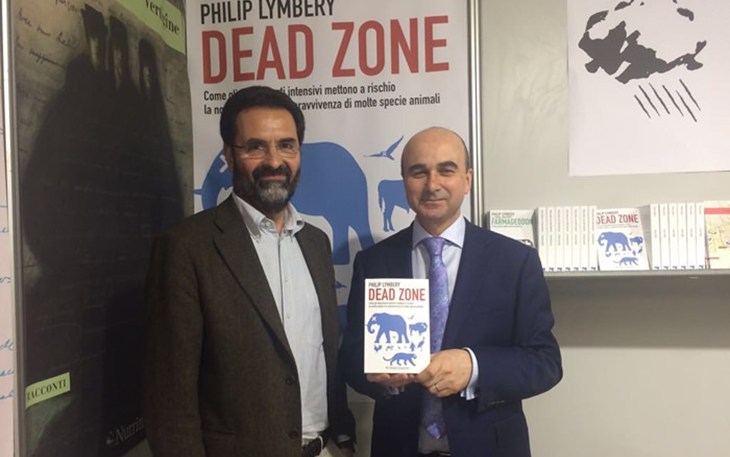 Just 16 days after the UK launch, I am delighted to say Dead Zone has now been released in Italian.
Saturday's launch day was jam-packed with interviews and a live-streamed presentation at the Milan Book Pride Fair. The presentation was moderated by journalist Franca Roiatti who was assisted by two additional journalists who have previously investigated the decline of bees. This was topped off with a live national radio broadcast interview. After such a busy day I feel sure the word is getting out and the desire for change is stronger than ever.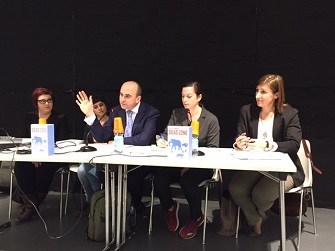 The Italian edition of the book delves under the surface of the country's pristine image to reveal the truth – that despite its reputation for gastronomy and high quality food, factory farming has Italy in a stranglehold.
As I researched Dead Zone, I travelled through some of the beautiful countryside in Po Valley with Annamaria Pisapia, the head of CIWF Italia. I was mortified: there were no farm animals in sight. As we discovered, they've been holed up in factory farms, with terrible effects on the country's precious wildlife such as the wonderful skylark. The findings we gathered during this trip, make up the chapter dedicated to Italy in the book.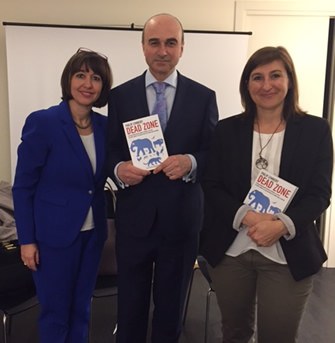 I would like to extend my heartfelt thanks to Annamaria and the whole Italian team for all their hard work in making this happen. Through exposing the truth about factory farming in Italy and across the world, we can make our vision for a humane and sustainable future a reality.
Thanks also in particular to the publishers, Nutrimenti.
Stay tuned for more updates on the #DeadZone speaking tour.