24/03/2017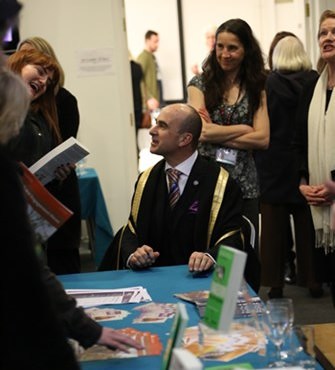 It is just a little over two weeks since Dead Zone was published, and the message is being heard loud and clear: factory farming is not just cruel to farm animals, but harms wildlife too.
This week, it's a busy weekend for me as I take Dead Zone's message to two countries in as many days. First, I'll be in Italy, at the third edition of the Milan Book Pride fair.
I'll be presenting the findings of Dead Zone alongside the head of our Italian office, Annamaria. The Italian version of the book has a whole chapter dedicated to Italian farming, in which I explore how, despite the country's reputation for high-quality, well-produced food, all is not well in the land of gastronomy.
On Sunday I'll be in Prague, meeting Romana, the head of our Czech office for Festival Evolution: the festival which 'plants a seed in your mind' – a perfect opportunity to sow the seed of compassion with people who can help it grow. Then, it's on to a book signing!
I'm thrilled to say Dead Zone has been garnering attention far and wide, with the findings of this global investigation making the news in national UK newspapers, and reaching press overseas, too.
I describe in the book how, as farm animals are increasingly farmed intensively indoors and disappear from the land, so do farmland birds. The decline in bird numbers as a result of intensive farming was covered in the Sunday Times, who featured the problem of pesticide-coated seeds, and what this means for birds and other wildlife.
The Scottish Sunday Times and Scottish Daily Mail helped raise the issue of penguins and puffins facing decline due to overfishing by commercial fisheries.
The plight of the mighty falcon received a double page spread in the i newspaper, which was also featured online. And social media has been buzzing with enthusiastic readers too!
Do keep your eye out here and on Twitter for more updates and speaking dates on the Dead Zone tour. And, if you've enjoyed reading Dead Zone, please leave a review on Amazon.