17/03/2017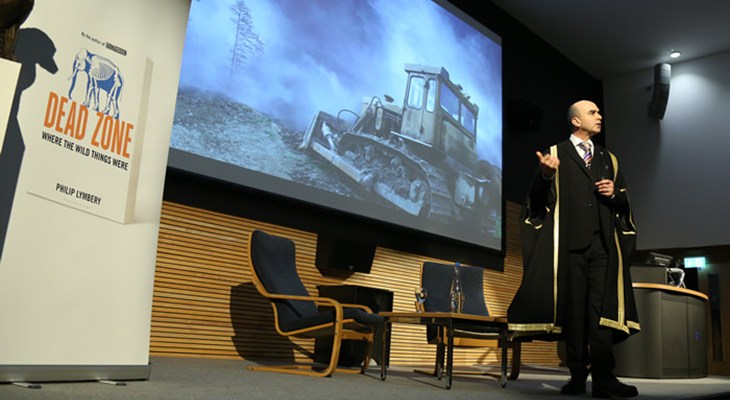 Last night, I was honoured to be invited to speak at the University of Winchester about my new book, Dead Zone: Where the Wild Things Were.
It was great to see so many faces there to learn more about the damaging nature of intensive farming - and what they can do to help.
The University does such great work educating future generations on the importance of animal welfare. The University of Winchester's Centre for Animal Welfare, which is partnered with Compassion in World Farming, engages in research, teaching and public engagement to further knowledge of animal welfare issues.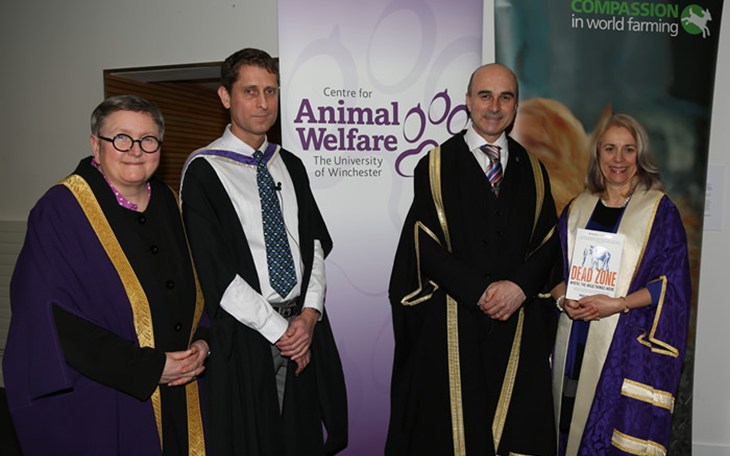 Last night, I shared the shocking findings of my global investigation, demonstrating how intensive farming is pushing wild animals to the brink of extinction.
The message is clear; through choosing to eat less and better meat, milk and eggs from animals kept in pasture-fed, free range or organic environments, we can begin to repair the damage that has been done. United in the crucial goal of saving endangered wildlife, supporting the best animal welfare, and bringing our landscapes back to life, we can all work towards a more humane and sustainable food system.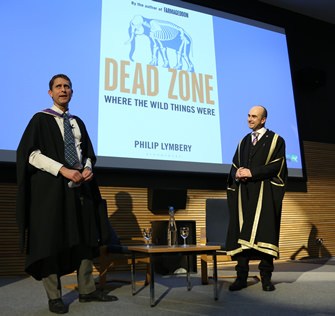 It was such a privilege to speak at the University, with such an engaged and inquisitive audience.
The audio book of Dead Zone: Where the Wild Things Were is out now too, and available to purchase here.
My next talk will be on 25th March at the Book Pride Fair in Milan, Italy. If you happen to be local to this, I'd love to see you there, so please come along.