11/07/2017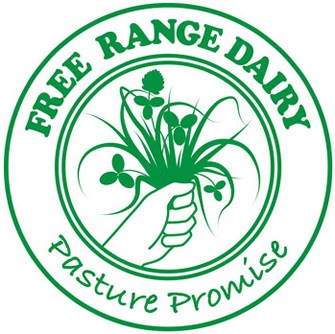 Carol Lever is Director of Free Range Dairy Network, a Community Interest Company (CIC) established in July 2014. The CIC is working to support and promote a farming system that pays farmers in the UK a fair price for their milk whilst guaranteeing that cows have the freedom to graze on pasture for a minimum of 180 days and nights per year.
She has worked on a number of campaigns such as GM Free Britain, Comprehensive Smokefree Legislation, End Child Poverty in the UK as well as dairy farming in the UK.
In this guest blog, Carol explains why it is so important for cows to have the freedom to graze.
Cow Appreciation Day today is a great way to shine a spotlight on the dairy industry and to try to reconnect cows and farmers with consumers. Every day, rain or shine, cows are producing milk for our daily cup of coffee and tea, milk for our cereals, milk to drink, that latte or cappuccino on the way to work. According to Mintel Research Company, cows' milk is used by over 85% of the UK population and whilst many retailers have done such a good job promoting the idea that all milk comes from cows that graze, sadly this isn't the case.
A large intensive farm that supplies over 40,000 litres a day to a major retailer comes from cows that never go outdoors. Nowhere on the milk bottles or cartons does it tell the public this fact. As there's no proper records being kept by the government in relation to factory farming, you the consumer have no way of knowing the impact your milk choice has on the cows, the farmers or the environment.
Research shows that cows want to be outside on pasture and new findings found that cows worked as hard to access pasture as they did to access food and loved being outdoors in the evening and at night. Cows are trying to tell us something and we should listen. We film Cow Turn Out each year and you can see the absolute joy in their eyes as they run out and kick up their heels. So happy to be on grass again.
That's why I set up Free Range Dairy Network with fellow Director Neil Darwent. We wanted to cut through the dishonesty of showing cows in fields to sell milk, when conventional milk is mixed from all types of farms including large intensive ones. Cows need to know that consumers appreciate them and value them and we want to protect that freedom to graze through a clear assurance that cows have grazed via the Pasture Promise logo.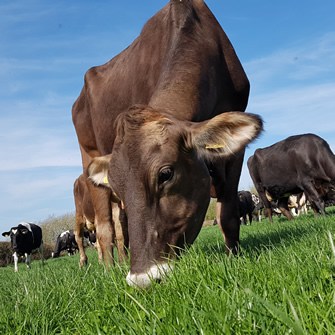 To give consumers a more informed choice, Free Range Dairy Network only licenses the Pasture Promise logo for use on milk and dairy products made to clearly defined standards. These include a standard that means cows must be grazed for a minimum of 180 days and nights. In addition, farmers are not permitted to shoot any calves at birth. Farmers are also paid a premium for delivering milk produced to Free Range Dairy standards, as a reward for their commitment to keeping cows in fields. The premium for farmers encourages them to farm in a more sustainable way and produce milk from cows that graze at least 6 months of the year. When cheap milk drives the market, farmers grow their herds and produce more milk, in an attempt to generate sufficient income to survive and this leads to more intensified dairy farming.
Arla has recently relaunched their organic milk with the words "Free Range" on the label. This shows that people are waking up to the idea that not all milk is the same and the hard work we've done to establish a free range standard is resonating with consumers. It's important not to confuse consumers and for 'free range milk' to attract more and more support. Building trust with consumers will depend on confidence in free range. With respect to labelling, Free Range Dairy believes that the term 'free range' should always be associated with strict and clear minimum grazing standards that provide for cows to graze at least 6 months outside on pasture, with nights being as important as days.
If you want to keep cows on grass then show your appreciation for cows by choosing milk with the Pasture Promise logo. No gimmicks, just an honest way to protect both our family farmers and the freedom for cows to graze. On Cow Appreciation Day remember, the cows have no voice but you have a choice.