31/08/2017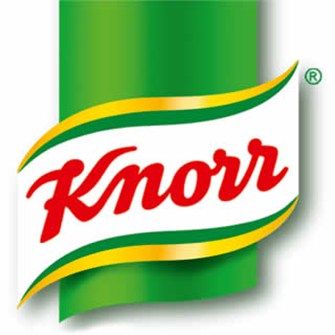 I am delighted to share that Unilever's largest brand, Knorr, has advanced its global higher animal welfare commitment for all the meat chicken, pork and beef used in its soups, sauces, and bouillon products by announcing a 2024 target and adding more details on its North America-market plans for chicken.
Working with Compassion, Knorr first announced its ambition to push for higher animal welfare standards at the global level in 2015 and were proud recipients of our 'Special Recognition Award' at that year's Good Farm Animal Welfare Awards.
Our Food Business team continues to work tirelessly alongside Knorr to encourage industry to transform its supply and encourage other companies to also shift to higher welfare.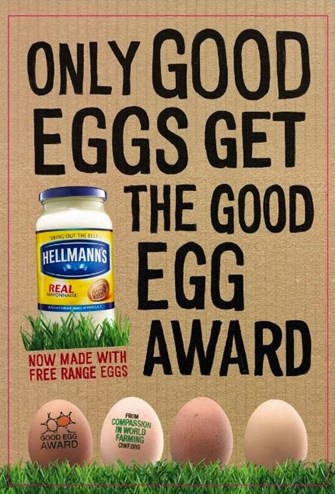 In fact, our partnership with Unilever spans many years. Their leading brand Hellmann's were recipients of our very first Good Egg Award in 2008, for using only free range eggs in their European mayonnaise. This bold move created quite a stir in the market place, and multiple brands followed suit, using cage free eggs in their mayonnaise too – with Hellmann's converting entirely to cage free eggs throughout the United States by 2017.
We are proud to have such a strong partnership with this leading company. Today, Knorr is not only reaffirming its global commitment to higher welfare meat chicken, pork and beef throughout its global products – it is also the first manufacturer to sign up to the US criteria for higher welfare meat chicken – which incorporates additional welfare measures, primarily around breed change and humane slaughter.
To date, more than 50 companies in the US, mainly in the food service sector, have committed to improving the lives of meat chickens or 'broilers'. What's so amazing about Unilever's commitment is that it is for ingredients – not fresh or processed produce.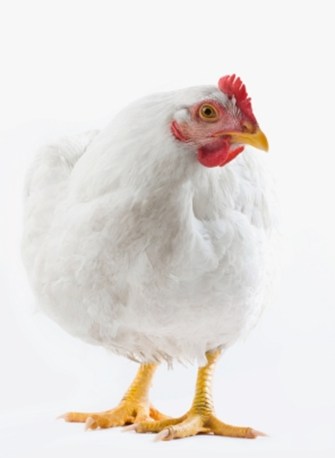 With nearly 600 Knorr bouillon cubes purchased globally every second and the lives of more than 102 million meat chicken set to benefit globally – Knorr is leading the way and helping to create a broiler evolution!
Knorr is responsible for around 80% of the volume of chicken used by parent company Unilever.
Today's announcement means that 100% of the meat chicken in Unilever's North America supply will meet the higher welfare criteria – estimated to improve the lives of 50 million chicken – almost half the global number.
Congratulations to Knorr and parent company Unilever for leading the way in farm animal welfare and our heartfelt thanks to them on behalf of the millions of animals set to benefit. I'm proud to see our team's hard work pay off and these commitments prove to be another catalyst in the market place for more companies to follow suit.