01/09/2017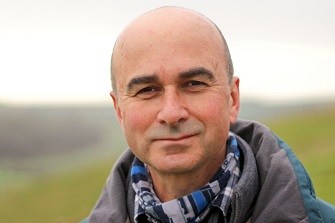 Since the launch of my new book, Dead Zone: Where the wild things were, on 9th March, I have been on a whistle-stop promotional tour. I've taken in the length and breadth of the UK and Ireland, from Glasgow to Winchester, to Dublin, London, Bristol, Bath, York, Charlbury, and Rutland. I've toured Europe, including Milan, Prague, Madrid, Barcelona, Brussels and Tuscany; and jetted to the US and South Africa, speaking in New York, Johannesburg and Cape Town. I've been honoured to meet some truly inspirational people.
Dead Zone is the result of a gruelling two-year investigation into the devastating impact of factory farming as a major driver of wildlife declines. It is also a story of hope. A story about the many inspirational people I met who are helping give farm animals better lives and ensure a future for wildlife and sustainable food.
I hope you'll join me on the road sometime soon. Check out my latest speaking dates below.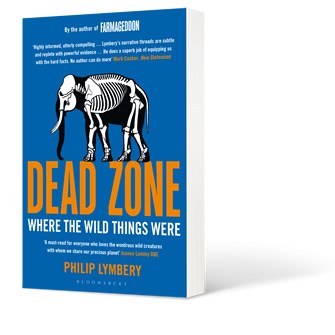 2nd September 2017 - 2017 AJC Decatur Book Festival, Decatur, Atlanta, USA, 1000hrs
5th September 2017 - Dead Zone seminar, European Parliament (Room PHS 1C51), Brussels, 1400-1700hrs
5th September 2017 - Dead Zone exhibition, European Parliament, Brussels - Opening Reception early evening
23rd September 2017 - Festival Evolution, Prague, Výstaviště Holešovice
25th September 2017 - Appledore Book Festival, Devon, 1730hrs
29th September 2017 – Presentation of Farmageddon in Pictures, Huesca, Aragon, Spain, 2000hrs
30th September 2017 – Resisting against industrial farming – first national meeting on farming and environment, Loporzano (Huesca), Aragon, Spain, 1000-1300hrs
5th-6th October 2017 – Compassion in World Farming International Conference – Extinction and Livestock, Queen Elizabeth II Centre, London, UK
1st November 2017 - Animal Welfare and The Law Webinar: Sentient Animal Series 1900hrs AEDT (Sydney) / 0800hrs GMT
4th November 2017 - Catholic Concern for Animals AGM, St Joseph's Hall, Brompton Oratory, London, 1300hrs
4th/5th January 2018 - Real Oxford Farming Conference, Oxford Town Hall
20th January 2018 - Minding Animals Conference 4, Mexico City, 1100hrs