The Circle of Compassion is a group of committed and passionate people who share a vision of a world free from factory farming, in which farmed animals are treated with compassion and respect.
By becoming part of this special group, with a gift of £1,000 or more, you will join a global group of supporters committed to ending factory farming – the biggest cause of animal cruelty on the planet. Your gift will help a move towards a more compassionate and sustainable food system – making the biggest impact for farm animals through public, policy and industry change. You will receive in-depth updates on the difference your support is making, learn more about our work, and receive exclusive invitations to meet the teams on the ground making change happen.
Together, by ending factory farming, we can improve the lives of billions of farmed animals, tackle the climate emergency, and protect the health of people and the planet. Will you become part of the Circle of Compassion?
Why be part of the Circle of Compassion?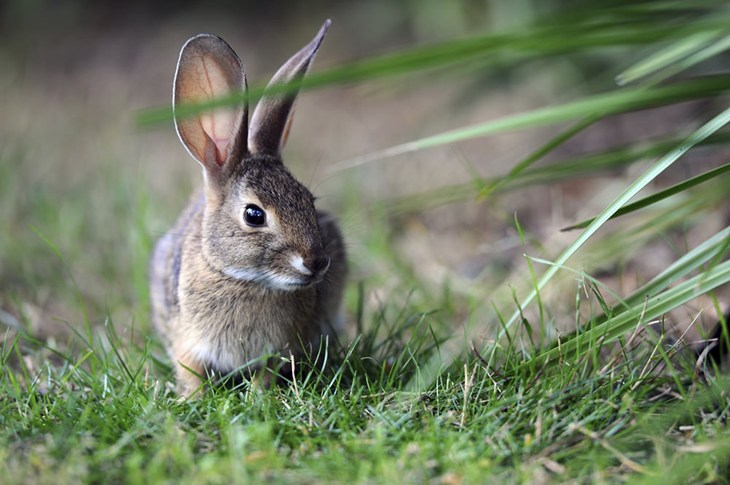 Dedicated support from a member of our Global Major Gifts team
Exclusive access to hear from Compassion's leadership about the big issues we're working on
Invitations to events and webinars, where you can learn from our team of experts working with businesses and governments across the world to end factory farming
Regular updates on the difference your support is making
Being part of a network of engaged and committed supporters across the globe
Opportunities to involve your family with your philanthropy.
By supporting our work with a one-off or regular gift of £1,000 or more, you can play a vital role in creating a better tomorrow for animals, people, and the planet.
Be Part of Lasting Change
Compassion's campaigns have already seen the beginning of the end for many of the worst aspects of factory farming – the banning of barren battery cages for hens; the end to near-permanent confinement of sows; the abolition of the horrifically restrictive veal crate. The EU has listened to our voice and enacted legislation on all these issues. Our pragmatic engagement with global food companies to commit to improved animal welfare policies in their supply chains is set to benefit over 2 billion farm animals every year.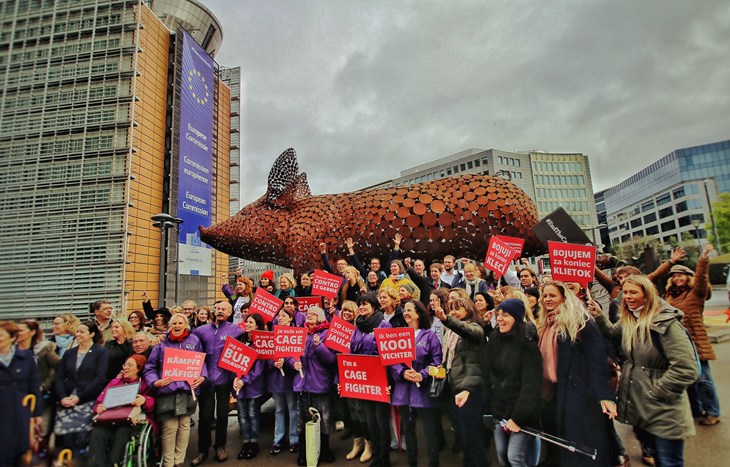 Your support will help enable Compassion in World Farming to deliver our upcoming ambitious goals:
Continue building support for a ban on cages and stay focussed on the European Commission until they deliver on their ambition to phase out caged farming in the EU by 2027, following their historic vote in June 2021. We will also step up our campaigning in the UK to ensure the government follows suit – Britain must not get left behind the EU in improving farm animal welfare.
Campaign to end live animal exports. We are at a pivotal moment in our campaign to Ban Live Exports in the UK following the Government publishing a Bill that aims to ban the export of farm animals for slaughter, and fattening from or through England, Wales, and Scotland. We will continue to urge the Government to push through the changes needed in the UK for a robust British live exports ban.
Ensure a UK ban on routine preventative antibiotic use on farms.
Ensure legal protection for the UK's farm animals after Brexit. Following the Government introducing the Animal Welfare (Sentience) Bill in Parliament in May 2021, we will ensure the Bill's intentions are honoured in all government policy.
Press for species-specific EU legislation to protect the welfare of fish, particularly at slaughter.
Engage with large food service companies in the US and Europe and producers in China to commit to improving farm animal welfare in their supply chain to benefit 2 billion animals every year.
Work at the UN level to secure a global agreement for mandatory targets for governments to reduce meat consumption and move towards regenerative farming.