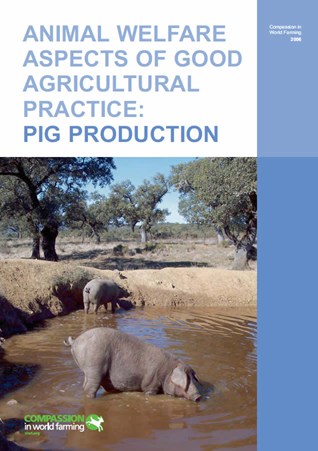 This book includes detailed chapters on the science of pig behaviour and welfare, together with economic, legal and environmental aspects, as well as 25 case studies which document attempts to improve welfare in a range of pig production systems including indoor and outdoor systems.
The GAP pigs book costs £10, though we are happy to send a free copy to any college or university department, agricultural school or agriculture institution. You can order a copy from the website.
The GAP pigs book can also be downloaded free either by chapter, by case study or in full.
You can order a printed book for £10 online or with this form (free to colleges).
Download the entire book
The book is 184 pages and contains hundreds of illustrations. We recommend that you only attempt this via a broadband connection.