Is intensive livestock farming the solution to global food security? And are methane emissions from pastoral livestock really disastrous for climate change?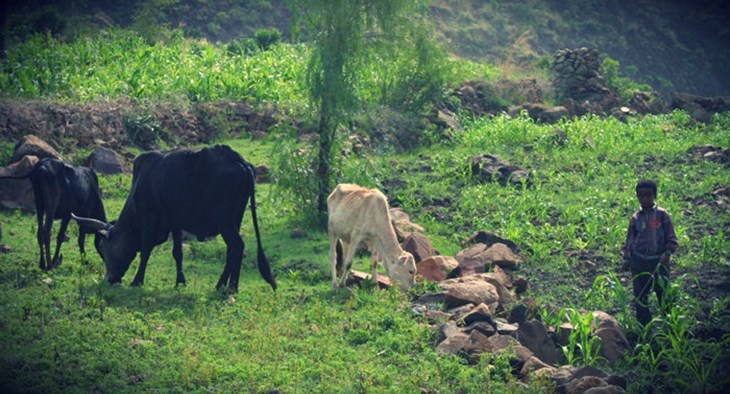 Not sure how to answer these questions? Then come along to an informative-exploratory event at Bond with Compassion in World Farming and the UK Food Group to find out more about the role of livestock in climate change debates in the run-up to COP21.
We will hear presentations from experts and discuss the trade-offs and win-win opportunities in the nexus between food security, livelihoods, climate change (mitigation and adaptation) and livestock farming.
We will also explore the links between livestock farming and other areas of international development featured in the 17 draft SDGs, including health, gender equality, water and sanitation, disaster resilience and others.
If you are unsure what livestock has to do with your area of work, come find out!
What will I get out of this?
You will take away useful information, new insights and an opportunity to be involved in future collaborative work on developing a global food system that is environmentally sustainable and socially just.
Who is this for?
This event is open to all, and is designed for NGOs, government agencies and academics working on or interested in any of the relevant topics mentioned above.
When is it happening?
Friday, 24 April from 10am – 12:30pm.
Where is it happening?
At the Bond studio (8 All Saints Street, London N1 9RL).
How do I sign up?
Please email Anders Hylander at Bond - ahylander@bond.org.uk.