Published 18/09/2008
The results of a report released on 17 September 2008 by the SAC Dairy Research Centre present a strong business case for the use of sexed semen- a breeding technology allowing farmers to select the sex of calves prior to mating.
The new report, "The efficacy, economics and practicalities of sexed semen as a welfare-friendly herd replacement tool in the dairy industry" was commissioned by Compassion in World Farming and the RSPCA as part of the Beyond Calf Exports Stakeholder Forum, and comes on the day of the National Dairy Event.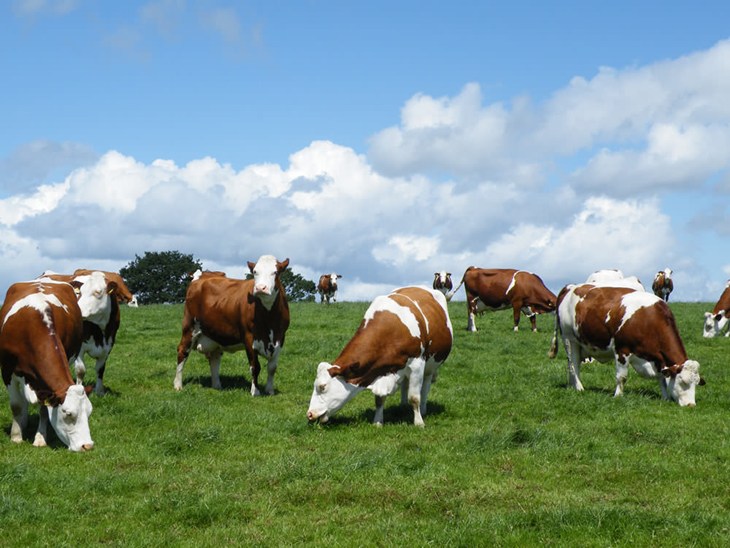 The use of this particular technology not only makes good business sense for farmers, but also represents a good prospect for animal welfare: fewer male dairy calves will be born and will not have to face the dreadful destiny of being killed on the farm shortly after birth or exported to continental veal systems.
Dairy herd
In terms of the UK dairy or beef industry, there is little to suggest any significant problems arising from a switch to sexed semen. On the contrary, the technology would reduce the number of low value male dairy calves and increase the number of more valuable beef cross calves for the beef industry.
The other part of the equation to reduce the number of 'unwanted' calves is to evolve supply chains to ensure that remaining dairy bull calves are reared for beef in higher welfare systems in Britain.
The Beyond Calf Exports stakeholder forum has been crucial in finding answers to the problem of male dairy calves. Both retailers and farming industries are working together to join up the supply chain and together overcome this problem.
More information
Learn more about the Beyond Calf Exports Forum and how you can help.
Compassion in World Farming is working hard to reduce the number of unwanted dairy calves facing export or slaughter because we believe farm animals should not, and need not, suffer.
If you agree, please support us today.