Published 26/06/2012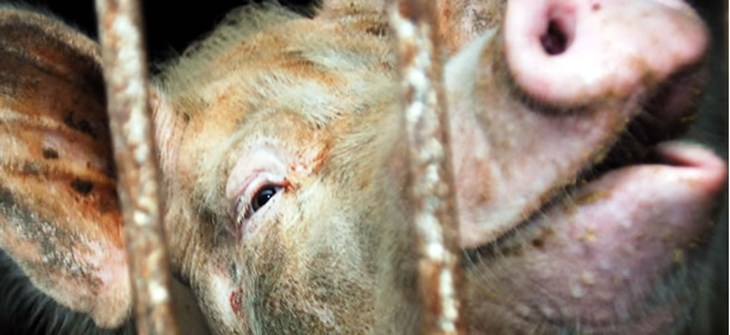 Following the devastating news that 500,000 pigs were in danger in Chile, and that Agrosuper, the mega-farm involved, was harming the health of local residents and causing environmental damage, Compassion in World Farming has continued to investigate the situation.
Despite the clear severity of the matter, news filtering through is limited and often contradictory. There are questions around whether Agrosuper is actually implementing the measures announced earlier in the month by the government. Five thousand pigs were due to be removed daily, but there is no proof that this is currently occurring. It's also unclear whether the insemination of sows has stopped.
It appears that Freirina residents feel let down by the government, fuelled by their initial anger at Agrosuper. The health threats and environmental degradation are apparently continual.
Dil Peeling, Director of Public Affairs at Compassion, says: "We are genuinely distressed by the lack of co-ordination occurring between the government, Agrosuper and the locals.
"The lack of co-operation that we are receiving is immensely frustrating. We are persevering: the last thing that we want is for these pigs to simply be transported to another site, where it is likely the same problems will occur."
We continue to seek the truth and will keep you updated when any news comes in.