Published 22/06/2012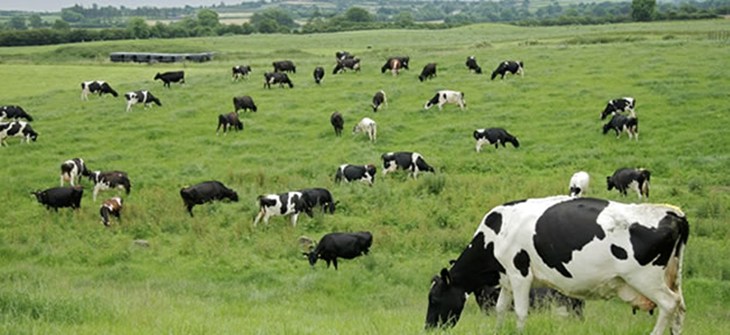 Rio+20
Twenty years after the first Earth Summit in Rio, world leaders, policy makers, governments and NGOs have met again in Brazil's capital to try to set the world on a more sustainable path.
The UN called it a "historic opportunity" to agree tangible measures to "reduce poverty, advance social equity and ensure environmental protection on an ever more crowded planet."1
It's the final day and the media is reporting widespread criticism of the agreement due to be signed, which is named "The future we want".  NGO leaders have expressed their disappointment in the lack of ambition and commitment to real action.2 Civil-rights groups have called it a "betrayal of future generations".3
Nevertheless, this week has focused minds around the world on the question "What future do we want?" And the organisers of Rio+20 have asked us all to join the "global conversation" by contributing ideas and practical solutions from around the world.
Factory farming isn't sustainable
Re-thinking how we "grow, share and consume our food" is one of the critical goals of Rio+20. The Rio+20 website states:
A profound change of the global food and agriculture system is needed if we are to nourish today's 925 million hungry and the additional 2 billion people expected by 2050.4
Our current system of livestock farming is predominantly based on factory farming, which prioritises maximum production above all else. Animals are treated as commodities and are often raised in intense confinement. Factory farming is highly dependent on large quantities of limited resources, such as grain-based feed, water, energy and medication. This type of farming is inherently unsustainable because of its negative impacts on animals, people and the planet.
The future we want: a vision for Food Sense
Compassion in World Farming's CEO, Philip Lymbery, has called for a common-sense approach to farming and food production. In his "Food Sense" briefing, he shows how we could revolutionise our food system to become more effective at making food available to people. Ultimately, farm animals must be kept in ways that add to the world's food supply, rather than competing with people for food and resources.
Here are some practical guiding principles for the future:
Get animals off grain-based feed
Approximately one third of the world's cereal harvest is fed to farm animals. If this were fed to people, it could feed 3 billion people. Animals such as cattle and sheep can eat plants and grass that people can't eat, and pigs and poultry would happily forage and recycle food waste. Getting animals off the high-grain diet of intensive-farming systems, and onto grass and other foods that people can't eat, will stop them from competing with humans for food.
Fish for people, not livestock
Up to a third of the fish brought to market worldwide is not consumed directly by people. It is used mostly as feed for farmed fish and other livestock. Ending the practice would take pressure off our often overexploited seas.
Avoiding over-eating meat
Most people in the west eat more animal fat and protein than they need, often contributing to life-threatening diseases. Ensuring a balanced approach to eating resource-intensive meat, dairy and eggs would help reduce the high environmental impact of animal farming and improve human health.
Stop wasting food and resources
Globally, about one third of food produced is lost or wasted. In industrialised nations, more is wasted in the home than on the farm, and in less industrialised nations, more is lost in the field due to a lack of basic equipment. Reducing food waste in storing, manufacturing, distributing and consuming food would free up much of what is needed for a growing population. It would also make better use of the resources that went into making it – land, oil, water and the inevitable greenhouse-gas emissions. For example, the irrigation water used to grow the world's wasted food would satisfy the domestic needs of 9 billion people.5
Rio+20 was an opportunity to focus minds on one of the most important challenges of our time – how to feed a growing world population at a time of shrinking resources, and with an environmental foundation that is already damaged. World leaders may not have delivered the concrete agreements we needed this week, but, as individuals and as members of society, we can play our part, too. We can each transform our lives to be more sustainable, and we can work together for real change in our food and farming systems, to actually deliver the future we want.
Our sources
www.un.org (2012), What is "Rio+20"?
Stuart, T. (2009) Waste