Published 31/07/2012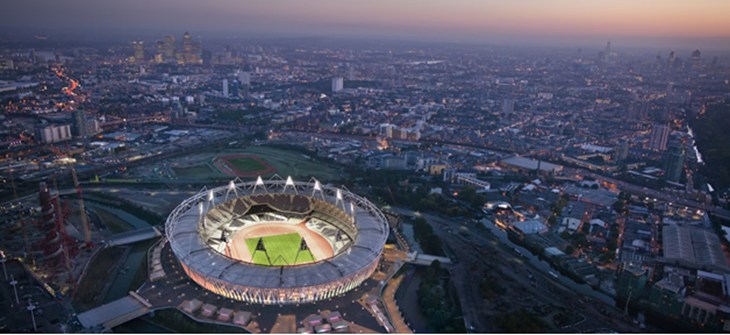 Danny Boyle's creative vision for the Olympics' opening ceremony was certainly a feast for the eyes and even featured scenes of livestock farming. We take a look at its relevance for us.
All eyes on the 2012 Olympics
Tens of millions of UK residents tuned in last week to catch the three-hour epic opening ceremony for the 2012 London Olympics. And this figure may even rise into the hundreds of millions (or even billions) when you include international viewers1.
From James Bond to the Queen, Kenneth Branagh to mosh pits, the opening ceremony was certainly different from anything we've seen before. But it was one scene – "Green and Pleasant Land" that caught our attention.
Green and Pleasant Land
Lasting just four minutes and 24 seconds (around 2% of the total running time), Green and Pleasant Land was short-lived, but it spoke volumes nonetheless. According to the official media pack2, it depicted a "countryside we all believe existed once." A countryside where livestock were treated as part of a wider system, where the animals are:
fed on pasture lands and food scraps;
reared outdoors;
and used to fertilise the land to grow crops, primarily for humans rather than for farm animals.
The current reality: less green and less pleasant
It's a huge cause for celebration that this kind of farming featured in the ceremony, reminding us all of the key role it played (and continues to play) in our cultural heritage; the agricultural revolution allowed many more mouths to be fed and arguably helped fuel the scientific and technological revolutions (and vice versa).
Although this type of farming still exists in the UK, it's in short supply. Over 70% of the animals farmed in the UK each year are factory farmed – a green and pleasant land this is often not.
Our sources
Huge thanks to London 2012 for the image.