Published 27/09/2012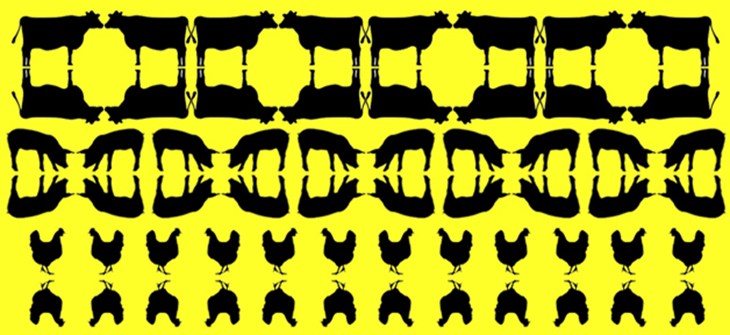 The latest calculations from Compassion in World Farming suggest that we farm around 70 billion animals* worldwide every year – nearly 10 animals for every single person on the planet.
Around 70% of these animals (that's nearly 50 billion) are factory farmed, which is bad news for the farm animals, as well as people and planet.
But once you start talking in "billions", it's all too easy to lose track of the real stories behind the numbers. One solution is to communicate what's happening at a particular moment in time.
This is the approach of Animal Visuals, which created a counter to highlight the sheer number of chickens, pigs and cows being processed every second in the United States.
*We should mention the countless farm animals that aren't included in our calculations. For example, farmed fish wasn't factored in, which, if included, would probably more than double the amount! Fish farming is also characterised by intense confinement, disease and discomfort for billions of animals, and leads to a number of similar impacts on people and planet.