Published 09/10/2012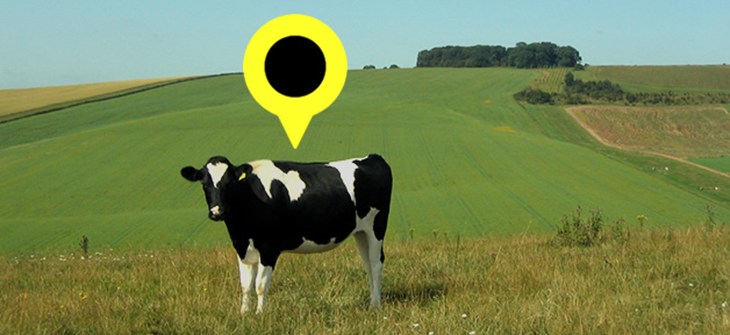 As shown in our last blog post, mapping can be a useful tool to highlight the scale and impacts of factory farming around the world. Now we take a look at the lighter side of mapping; at how this thinking can be used to showcase better farming. Here are three of our favourite examples:
New York Times Organic Food Map (US only)
Organic farming can produce healthier food (see our recent blog post on this subject) and often offers higher animal-welfare potential. This New York Times map from 2008 highlights the location of certified organic farms in the US. Interestingly, the west coast and the country's northeast show the most activity. Check out the map.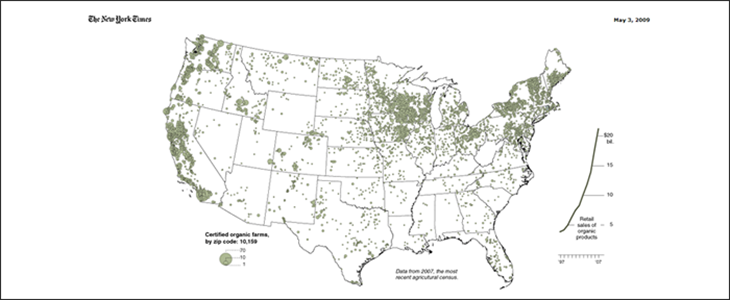 BigBarn.co.uk (UK only)
"Local" is a popular foodie concept these days, and for good reason – choosing locally sourced food where possible should help you to cut your carbon footprint and support smaller-scale producers. Big Barn helps you find good food near your home. Just type in your postcode and you can find a range of local food sellers (including bakeries, restaurants and farmers markets). Check out the map.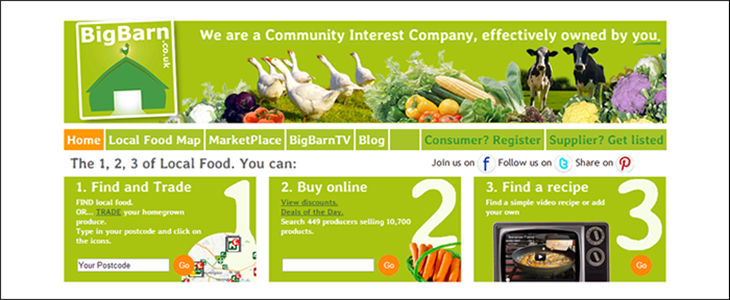 RealTimeFarms.com (US only)
RealTimeFarms.com is a mapping service for US residents who want to find higher-welfare meat. Filter options include "Raised Without Antibiotics", "100% Grass Fed Ruminants", and "GMO Free Crops". You can also find more detailed information about relevant farms, as well as retailers, markets and eateries. Check out the map.