Published 02/01/2013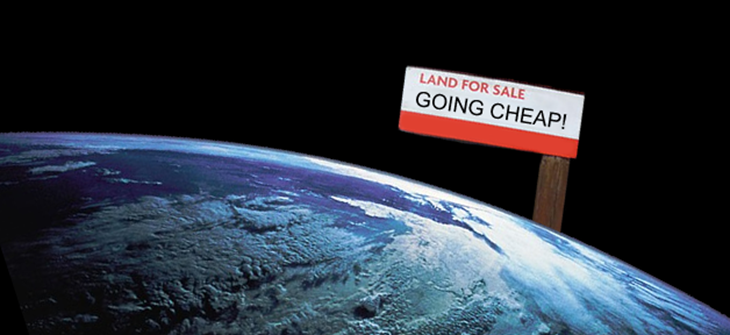 As prices for food, feed and energy crops soar worldwide, arable land has become an increasingly popular investment. But these deals are often carried out with little concern for the environment and those people living on the land – so called "land grabs". Most land grabs take place in Asia, Latin America and Africa, where laws and rights to land tend to be much more relaxed and labour is much cheaper. Factory farming is a key driver of land grabs around the world. In today's blog, we explain why.
What is a "land grab"?
Oxfam1 classifies a land grab as "...a land acquisition that does one or more of the following:
Violates human rights, particularly the equal rights of women;
Flouts the principle of free, prior and informed consent (FPIC) – under which affected communities are informed about and are able to give or refuse consent to a project;
Is not based on a thorough assessment of, or disregard, social, economic and environmental impacts, including the way they are gendered;
Avoids transparent contracts with clear and binding commitments on employment and benefit-sharing;
Eschews democratic planning, independent oversight and meaningful participation."
The organisation has created a two-minute video to illustrate this:
Where are land grabs happening?
According to Friends of the Earth International (FoEI)2, land grabs have occurred in more than 60 countries around the world. Oxfam estimates that an area of land eight times the size of the UK has been sold off or leased out globally over the last decade3. And it's often highly concentrated activity; FoEI states4 that as much as 10 percent of Ethiopia's farmland is under foreign control.
How are land grabs affecting people and the planet?
The social impacts of land grabs are numerous. As ActionAid writes5: "Millions of people make a living from land, growing food for their families and selling the excess to pay for school fees and healthcare. In return for taking this land, companies often promise to employ people on the new farms, build new health centres or roads, or give cash payments. Many of these promises are never kept, leaving communities without enough to eat, or any way to make a living" (and, in the worse cases, leaving communities without anywhere to live).
The following ActionAid video tells the story of Halima Weli, who lost her land to an investor and received nothing from the deal:
Even when work is offered by the land grabbers, it might not be a good deal for local people. An article by the Institute of Development Studies6 makes an interesting point about the effect of land grabs on employment: when corporations need the land, but not the local workforce, land grabs tend to expel people from the land. However, in those situations where labour is needed, it often provides only partial employment and low wages.
And it's not just a social problem – because land grabs are often used to develop large-scale, industrial-agricultural operations, there can be significant environmental costs, too, with vast quantities of precious resources being used, as well as fertilisers and pesticides (which can cause serious water pollution).
Factory farming and land grabs
Some people attempt to justify the need for land grabs to feed a hungry planet. But this isn't the case. As Gisele Henriques wrote in The Guardian in 20117: "the majority of the land is used for producing animal feed and agrofuels, as well as land speculation, rather than food crops". Gisele cites a 2011 World Bank report8, which shows that only 37 percent of land grabs reported by the media is used to grow food.
And this is where factory farming comes in – by forcing animals indoors, factory farms are dependent on grain to feed the livestock. This dependency is fuelling land grabbing around the world.
Friends of the Earth reinforces this point9, stating that the report "confirms that high Western demand for biofuels and grain for animal feed is causing land grabbing...".
Positive land grabs?
There may be some cases where large-scale land investments work more effectively for stakeholders. In the following video, Fred Pearce, the author of The Land Grabbers, uses the example of a British-run palm-oil plantation in Liberia: "They were putting in the infrastructure...but they were also investing in the community. They were setting up schools, they were putting in clinics... If you're serious...you need to invest in the community."
At the moment, it's clear that the negative examples of large-scale land investments outweigh the positive examples. And if we end factory farming, we reduce our farm animals' dependency on grain and, therefore, reduce the demand for land grabs.