Published 29/05/2013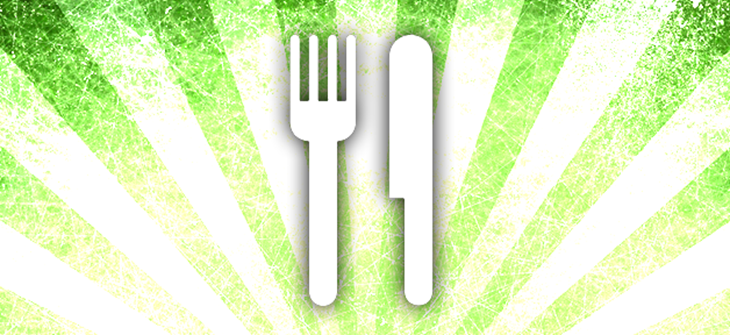 The Sustainable Restaurant Association (SRA) is a not-for-profit organisation that rewards "ethically aware" restaurants in a bid to drive public demand for better food. Here's the lowdown.
Stars of sustainability
Establishments are given one-, two- or three-star Sustainability Champion badges depending on their performance across 14 diverse categories, which range from food-sourcing to energy efficiency to the treatment of staff.
The distinctive golden badges, which have been dubbed "The Michelin Stars of Sustainability" by the Sunday Times, are at-a-glance markers of sustainable enterprise and achievement, allowing diners to find restaurants that live up to their own ethical standards.
Whether it's a fish-and-chip shop on the coast, a popular restaurant chain or a Michelin-starred bistro, all Sustainability Champions have one thing in common – fantastic ethical credentials.
Purchasing power
The badges, which appear in restaurant windows, on websites and on menus, allow diners to support the restaurants that are doing the right thing, and apply gentle pressure to those that are not. In other words, the public can use its purchasing power to demand greater sustainability from the restaurant industry.
This significant step could have a positive impact on food production throughout the supply chain, eventually altering the way we farm and eat.
An inclusive food movement
What sets the SRA apart from the pack is that it champions those who pledge sustainable change, as well as those who have already achieved it. Establishments don't have to be sustainability powerhouses to get involved – any restaurant with an appetite for change can gain member status (the first step towards the sought-after starred badge) as long as they demonstrate continuous improvement.
Over its three-year lifespan, the SRA has come a long way. What began as a resource for restaurateurs wanting to improve their understanding of sustainability has become an international movement – the association launched its star-rating system globally in late April, allowing people on every continent the chance to find restaurants that go the extra mile.
Breaking new ground
The SRA's innovative star-rating system is one of a kind. It stands apart from the renowned Michelin-star system, which assesses food excellence alone; and its remit is broader than smaller outfits, such as Fish2fork, which focus on environmental impact. By contrast, the SRA examines the impact of the restaurant industry on climate change, animal welfare, food waste and the community. Its scope is huge, and that is why it could be such an important, powerful force for consumers.
Celebrated French chef Raymond Blanc OBE, President of the SRA, perhaps put it best when he said:
This is the birth of an international common language of restaurant sustainability. The world's best chefs have a duty to operate responsibly and I would urge more of my fellow chefs around the world to take the test.