Published 05/06/2013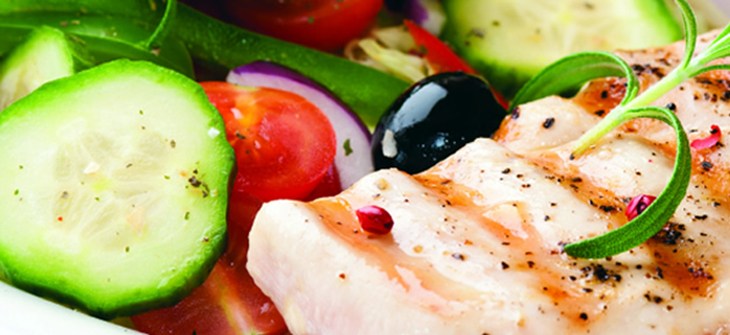 World Environment Day (WED) is asking us to think about the impact of our diets on the planet, and there's probably no better place to start than with meat (eating less of it, to be precise). Breaking meat-eating habits can be tough, but acclaimed cook and New York Times food columnist Mark Bittman claims to have the answer. Is his eating plan, known as VB6, the next diet fad, or a serious model for better eating? To celebrate WED, we take a look.
It's World Environment Day again and this year's theme is cutting food waste. We're not just talking about food being thrown away, but also the resources that are often wasted to produce our food in the first place. WED is encouraging people everywhere to reduce their "foodprint".
Eating the planet
And there's probably no better place to start than by cutting your meat consumption. The raw truth is that meat – factory-farmed meat in particular – is resource-intensive, devouring huge quantities of water, chemicals and feed in its production. Just yesterday, we featured a ground-breaking report in which UK MPs called for action to curb intensive farming, the over-consumption of meat and food waste.
Not just an environmental issue
And it's not just bad for the environment – meat overconsumption has been shown to be bad for our health, too. But breaking meat-eating habits can be tough, requiring imagination and a healthy dose of willpower. Acclaimed cook and New York Times food columnist Mark Bittman claims to have the answer, embracing part-time veganism, while still enjoying the occasional prime cut. Is his eating plan – known as VB6 (or Vegan Before 6pm) – the next diet fad or a serious model for better eating?
A diet with a difference
When journalist Mark Bittman learned that his meat- and dairy-rich diet was damaging his health, he was forced to choose between medication or better food choices. He chose the latter.
Daunted by the prospect of a radical dietary change, mainly because he makes a living out of enjoying food, he chose to go "flexitarian" – a flexible way of eating that promotes vegetarianism, but which also accommodates the occasional meaty indulgence. Read our blog post on flexitarianism here.
And so his VB6 diet was born. Fruit, vegetables, pulses and whole grains are – quite literally – the order of the day on this plan, but come 6 o'clock, you can treat yourself (within reason) to any combination of your favourite foods, including meat. If you follow this routine, Bittman argues, you will be healthier, richer and have a smaller carbon footprint.
"The emphasis is on changing the proportions of what's in your diet. Then everything else kind of follows from that", says Bittman.
Not only has this diet worked wonders for Bittman's health, but it's proved to be truly sustainable; he's now into his sixth year. But why does VB6 succeed when so many other diets fail?
Enlightened eating
The key to Bittman's philosophy is that it doesn't aim for perfection. Unlike all-or-nothing regimes that require rigorous denial and discipline, VB6 is realistic and achievable, since the end of your daily deprivation is always in sight.
"It offers the benefits of restraint without the hardships of perpetual denial", says Bittman.
Moreover, it's free from calorie-counting and points systems, and no food is forbidden. In short, this is guilt-free dieting.
VB6 is one of a new breed of so-called "friendly" diets, which are easy to commit to because they are big on compromise. One example is Paul McCartney's Meat Free Monday campaign – and its US counterpart, Meatless Mondays – which promotes giving up meat for just one day every week. Then there's The Fast Diet, which advocates eating normally for five days every week and then undertaking a significant calorie-cut for two.
All different routines, perhaps, but with the same philosophy – quality over quantity. They celebrate the enjoyment of eating, accept human weakness and promise significant rewards in the form of long-term weight loss and other benefits, for you and the planet.