Published 23/07/2013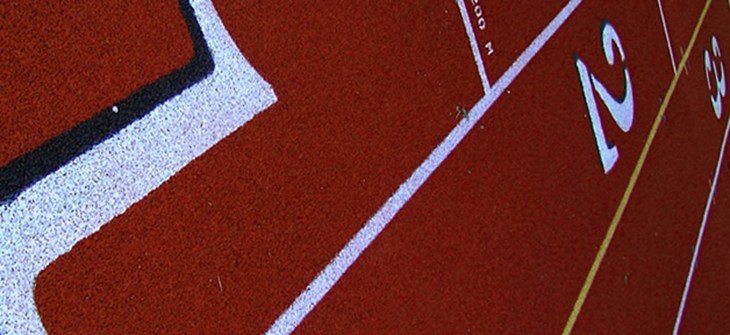 Eat less but better meat. It's the resounding dietary message of the moment, and we love to shout it loud and clear. So you can imagine how excited we are to come across fellow fans of the low-meat (or even no-meat) lifestyle – especially when they're world-class athletes. We profile three of the best.
As we've shown many times before, eating less but better meat would help to alleviate a whole host of social and environmental problems across the planet. And experts agree that one of the greatest benefits of a veg-heavy diet, eating smaller amounts of higher-quality meat, would be an improvement to human health. That's because meat (along with dairy and eggs) from higher-welfare farms often contain higher levels of key nutrients and less fat than factory-farmed animal products.
But the question on everybody's lips is this: can vegan, vegetarian and flexitarian athletes perform as well as their heartily carnivorous counterparts? Armed with the right knowledge about what to eat, it certainly seems so. Below, we delve into the eating habits of three elite athletes who've put these diets to the test. Meet Olympian Carl Lewis, Grand Slam great Martina Navratilova and Ultimate Fighter Mark Muñoz.
Vegan powerhouse
The American track-and-field star Carl Lewis has been a meat-eater, a vegetarian and a vegan throughout his lifetime, but says he reached his physical peak on a vegan diet. But why did he shun meat and dairy in the first place? It was when the Olympic champion started starving himself to keep his weight down that he knew a regime change was in order.
"I started doing some research on what was the best diet; where I could eat because I love to eat, but be healthy and also be athletic," says Lewis. "And it came down to cutting out a lot of the meat...and I ended up becoming a vegan."
Lewis found that he could eat so much more as a vegan, without worrying about carrying extra fat and compromising his athleticism. In 1991, powered by lentils, beans and vegetables, he won the 100-m sprint in the world championships. It was a world record and the best race of his life.
Fuelled by veg
Considered to be one of the greatest tennis players of the 20th century, Martina Navratilova won a total of 18 Grand Slam titles in her career. For much of this time, the Czech-born superstar was a staunch vegetarian – a lifestyle choice that she feels contributed hugely to her success, and that she continues today.
She says: "[It] was the major reason I was able to continue playing professional tennis through my forties. It made me mentally sharper and made it possible for me to endure the physical conditioning that is required to compete at that level."
A brilliant balance
Ultimate Fighting Champion (UFC) middleweight star Mark Muñoz is known as the "Filipino Wrecking Machine" for his fighting prowess. But after gaining weight during a bout of depression last year, the fighter realised he needed to do something radical to get his body and mind back on track.
So how did he go about it? He made better food choices, replacing junk food with nuts, fresh fruit and vegetables, and organic meat. The result? He went from 260 to 194 pounds in seven months, his strength increased and he regained his confidence. He's now top of his game.
"I'm totally natural," Muñoz says. "I (eat) grass-fed beef, free-range chicken and right now, I'm in the best shape of my life because I put in the work."
Tried and tested
There is increasing evidence that eating less but better-quality meat is good for you and the planet (you don't have to be a high-performance athlete to see the benefits!).
And if any more proof were needed, look no further than a community in the Great Rift Valley in Kenya, who eat a plant-rich diet, saving meat for special occasions. The people here have eaten in this way for centuries, and they happen to include some of the greatest long-distance runners in the world. They're several strides ahead of the rest of the world – literally and metaphorically.
PS: For inspiration on how to cut down on meat in your diet, check out our blog on Mark Bittman's innovative new Vegan Before 6pm eating plan.