Published 28/08/2013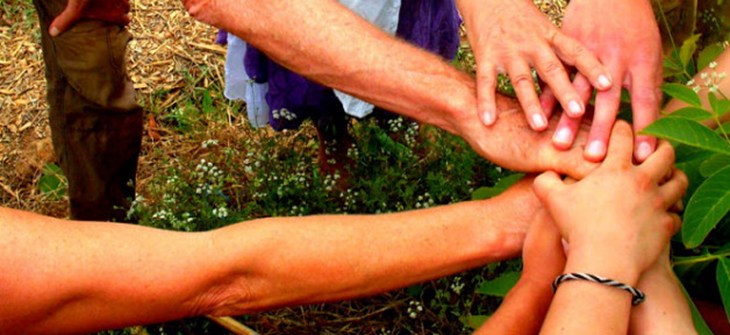 It's said that travel broadens the mind and food nourishes the body. Well, how about combining both? Worldwide Opportunities on Organic Farms (WWOOF) offers anyone the chance to work on an organic farm anywhere in the world. And the price? Nothing but the cost of getting there. Read on to find out more.
If you're fascinated by food and where it comes from, then it's highly likely you'll approve of WWOOF. Originally called Working Weekends on Organic Farms, the initiative was launched in the UK over 40 years ago by Sue Coppard – a London-based secretary who saw an untapped opportunity to provide people with better access to the countryside and skills in organic-food production.
Sowing the seeds
After an unforgettable weekend working on a "biodynamic" farm in southern England, Sue began to develop her idea, and momentum quickly gathered. Organic farmers and smallholders soon began approaching Sue, keen to offer up free food and a bed for the night in exchange for much-needed help on the farm. It was a win-win situation for the farmers and volunteers (so-called "WWOOFers"), many of whom became great friends along the way.
Fast forward 42 years, and WWOOF is a vibrant, passionate network of food and farming enthusiasts spanning the globe. The organisation estimates that in 2010 alone, more than 11,500 participating farmers and 68,000 volunteers mucked in. Interestingly, the top three hosting countries (in terms of sheer numbers) were Australia, the United States and New Zealand, respectively. The UK was the seventh most popular destination.
Getting involved
So, if you fancy getting away and experiencing life on an organic farm (with a generous dose of seed-sowing, wood-cutting, cheese-making and gardening thrown in for good measure), WWOOF could be right up your street.
Getting involved is a fairly easy process – you usually need to be over 18, but not always. Many farms are family friendly, allowing parents to take their kids with them (could there be a better way to educate youngsters on where their food comes from?). And there's no upper age limit. In fact, many farmers welcome the wisdom and skills that older volunteers so often bring. Just as long as you're relatively fit and healthy, and not put off by the idea of working 4–6 hour days, you're in.
Stay a day, stay six months or spend your life jumping from farm to farm – it's up to you and the farmers who need your help. The combination of hard work, fresh air, great food and new friends is sure to enrich your soul.
To get a feel for the experience, check out this WWOOF blog, detailing the on-farm experiences of a couple with a toddler, and this video, about a couple's experiences as WWOOFers, farm-hopping their way around the planet.