Published 09/10/2013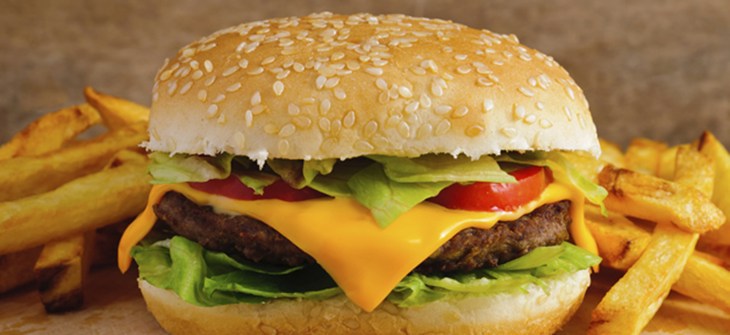 The term "fast food" has, for a long time, conjured up images of greasy burgers, fat-drenched chips and limp lettuce leaves. But now, thanks to a new breed of sustainable convenience-food restaurants, it seems that these two "dirty" words are cleaning up their act. We investigate the fast food of the future.
The days of the traditional junk-food outlet, with its oversized sodas and cheap meat, are numbered. With consumers more focused than ever on eating healthy food and with many companies intent on doing their bit for the planet, a trend for better-quality fast food is upon us.
Love Your Food Everyday
This year, a new brand of healthy fast food has sprung up in America. Lyfe Kitchen (an acronym for "love your food everyday") has brought wholesome, "ethical" ingredients to the tacos, burgers, sandwiches, wraps, flatbreads and salads on its busy assembly line, attracting a new generation of "fast foodies" – discerning consumers after a quick and nutritious feed.
Its menu features responsibly raised meat, sustainably sourced fish, free-range eggs, organic dairy products, abundant seasonal veg and other delights such as tofu and quinoa. Its dishes are chemical-, hormone-, antibiotic- and preservative-free, and include vegan, vegetarian and gluten- and dairy-free options.
A fast-food revolution
Still very much in its infancy, Lyfe Kitchen only has two branches at the moment – in Palo Alto and Culver City, both in California. But the brand's visionary leader, CEO and co-founder Mike Roberts, has big plans. The former president and COO of McDonald's wants to create around 1,000 Lyfe Kitchen restaurants across the globe in the next few years.
"We're in the middle of the first stage of the food revolution", Roberts says. "I'm dreaming of a place where science, medicine, producers, farmers, and restaurateurs meet to say we are on a journey together."
In Roberts's fast-food empire-to-be, the ubiquitous French fry is passé. Instead, the humble Brussels sprout has been given a new and mouth-watering lease of life as the flagship side order – a sautéed delight that is rejuvenating what must be the world's most shunned vegetable.
Out with the old, in with the new
And it isn't just innovative start-ups that are creating this shift in the fast-food industry. Indeed, several existing brands are changing their ingredients and uprooting their unsustainable sourcing practices to accommodate the public's growing hunger for better food. At the vanguard of the ethical fast-food movement are businesses including McDonald's, Chipotle, Subway and IKEA.
Communal sighs of relief could be heard across the nation when McDonald's UK made a switch to free-range eggs; now more than 90% of eggs in branches across 23 EU countries are also cage-free. The jumbo-sandwich chain Subway has committed to going free-range on all its eggs, while the home-interiors giant, IKEA, is committed to ensuring continuous improvements in farm-animal welfare.
Finally, the Mexican grill Chipotle (whose strapline reads "food with integrity") takes sustainable sourcing very seriously, shunning meat from factory farms in favour of responsibly raised produce. The chain won two of Compassion in World Farming's Good Farm Animal Welfare Awards in 2012.
And that's not to mention the countless local chains and one-off cafés and restaurants that are also doing their bit.
Good food for all
Using the brutal efficiencies of the world's largest hamburger chain, Mike Roberts of Lyfe Kitchen plans to bring sustainable, healthy, affordable food to the masses. And if ethical fast food really takes off, as it looks likely to, it could change our agricultural systems forever.
In the same way that fast-food outlets contributed to the rise of factory farming through their demand for cheap meat, Lyfe Kitchen (and other forward-thinking quick-serve restaurants) can surely begin to right the wrongs of the past and kick-start a far more sustainable food-production chain?
We'll have to wait and see. But in the meantime, we're lovin' it!