Published 17/03/2014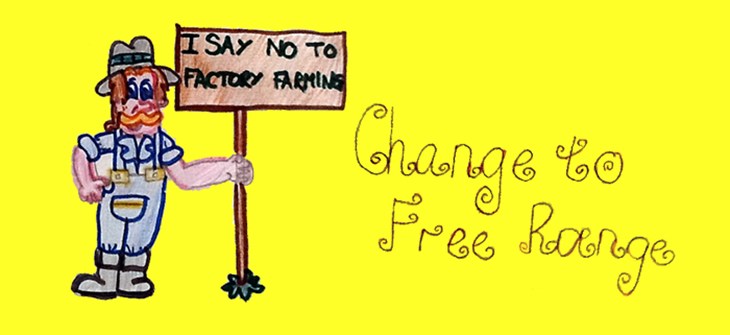 My name is Lucy and I am 10 years old. A few weeks ago I wrote a letter to Compassion in World Farming about how I felt when I saw a picture of hundreds of pigs cooped up in pens. It made me feel extremely upset to look at the conditions they live in. To my excitement, I received a letter back, asking if I wanted to write a guest article about how I feel about factory farming, so here I go.
To start off, imagine if you were one of those poor animals not being able to roam around and meet other creatures. How would you feel? People need to know how cruel it is to keep animals in captivity like this. We need to help all the animals we eat to have a nice life - to roam in fields and eat the right food - before they arrive on our forks.
My point is that everyone needs to know how factory farming can affect us and the environment. We can't just stand here and let this happen. Animals have feelings too. I will not stand here and watch these poor creatures suffer because it is not a situation I would like to be in.
I was extremely pleased to see that my school had helped with this problem that is occurring. In the school lunch hall I saw a poster about how the food we eat at school is free range, so I was relieved when I found out that I was not eating horrendous meat.
To sum up, I am completely against factory farming and I hope you are too.
By Lucy.