Published 15/05/2014
An investigation by Compassion, which documented workers at an Irish Mart beating cattle with sticks in order to make them move, triggered a visit from a Department of Agriculture vet.
Writing to Compassion in response to the footage we sent them, the Department said their vet told staff at the Mart: "that it is illegal to strike or hit an animal and sticks should only be used as guides."
Staff will be undergoing further training in cattle handling in the coming months, this will be partially delivered by someone from the Department. In addition, an engineer with experience in the design of the structure of livestock markets will be brought in to look at issues identified on the Department vet's visit.
Our Investigation Unit was conducting research on live animal exports in Ireland when they visited the market. They were shocked to witness poor handling of cattle.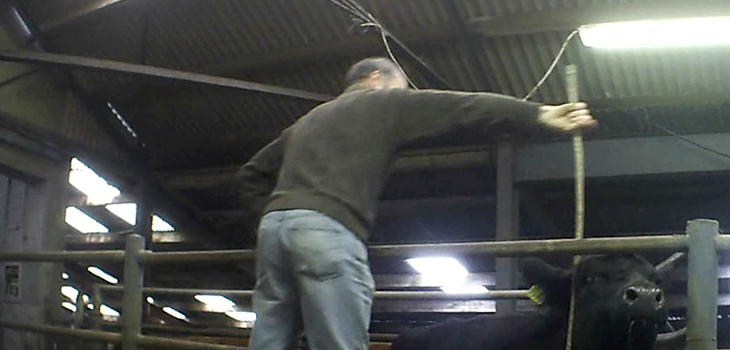 Pru Elliott, Compassion's Campaigns Officer, said "It is totally unacceptable that these animals were being beaten with sticks, often when they had nowhere to move to.
"I welcome the reaction from the Irish government and hope it will make a positive difference to animals being sold at this market."
We will be following up with the Irish Department of Agriculture to ensure improvements are made.