Published 11/06/2014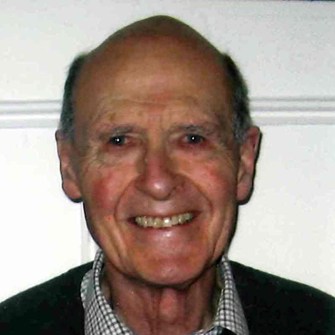 The Rt Rev Bishop John Austin Baker, who died on 4 June, had been a Patron of Compassion in World Farming for over 25 years.
Bishop Baker was an outspoken critic of factory farming. He was one of a sadly small handful of senior Christian leaders prepared to speak out against factory farming.
Speaking to Compassion's ambassador Joyce D'Silva in 1993, he lamented that his fellow church leaders were "reluctant to make animals a priority". 
Although he deplored all forms of animal exploitation, he felt that "the scale of suffering" in factory farming was the greatest. He was not averse to using the pulpit to share his views, again one of very few people in his position to have done so.
Bishop Baker was always active on animal welfare issues. He was a Patron of Compassion in World Farming, Catholic Concern for Animals and the Anglican Society for the Welfare of Animals.
In Parliament, he served on the All-Party Committee for Animal Welfare. More recently he was an enthusiastic signatory to Compassion's Vision for Fair Food and Farming.
He and his wife Jill retired to Winchester where he remained an active preacher for as long as his health would allow.
Compassion will always be grateful for his commitment to farm animal welfare and we hope that other Christian leaders will follow his example.