Published 20/06/2014
Our CEO has been named by a European animal welfare coalition as an "outstanding campaigner".
Eurogroup for Animals, of which Compassion is a member, gave Philip the award in Brussels this week for his book Farmageddon and the work he has done to bring the debate over sustainable food into the mainstream.
Presenting Philip with the award, Reineke Hameleers, Director of Eurogroup for Animals, said: "Philip has shaken up Europe and the rest of the world quite a bit regarding a very important topic: the way we produce our food.
"He has revealed in a very clear and accessible fashion that if we continue industrial food production we'll be in big trouble."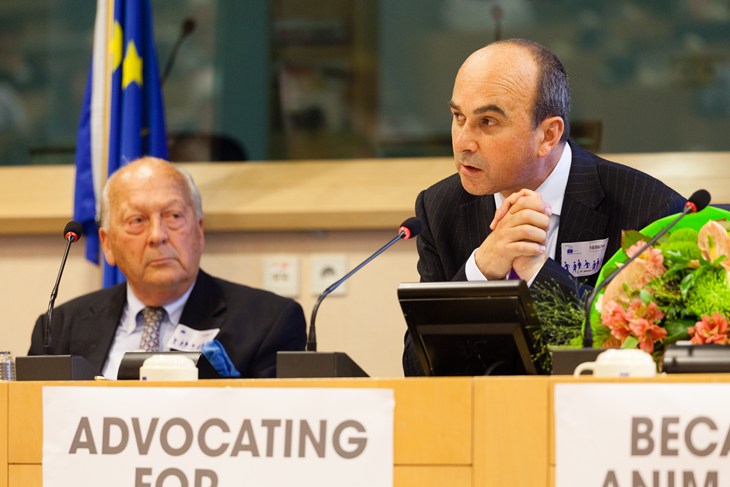 She added: "This landmark publication will help the animal welfare network to show the world that animal welfare is not a stand-alone issue but that it's inextricably connected to our well-being, health, nature and economy.
"EU decision makers tend to live up the expression hear no evil, speak no evil and see no evil which is no longer possible after having read Farmageddon."
Philip said: "I cannot tell you how proud I am to receive the award on behalf of everyone at Compassion in World Farming, my co-author, Isabel Oakeshott, and everyone who has worked so hard to make the book, Farmageddon, happen; I pay tribute to the vision and support shown by trustees, to the research, campaigning and support of my staff team, and to everyone involved in making the Farmageddon campaign such as success. Hugely appreciated, this award is for you."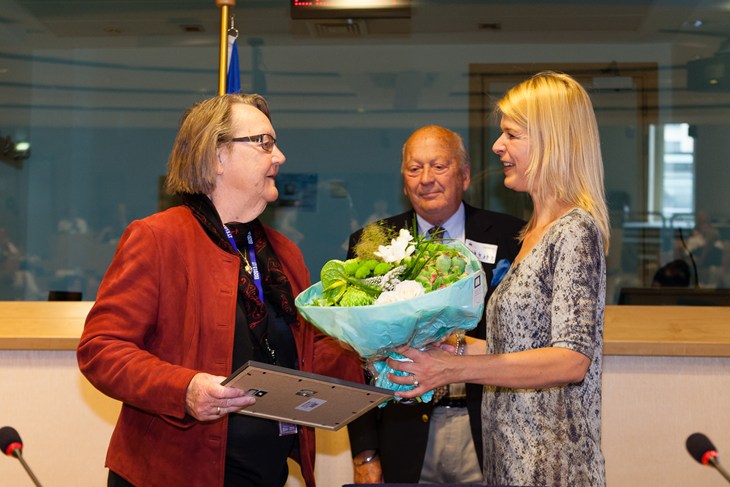 The Eurogroup award for most committed politician for animals went to Marit Paulsen MEP from Sweden, a legendary woman who is a passionate advocate for animals. Outstanding partner went to the Centre for Alternatives to Animal Testing (Baltimore & Brussels).