Published 20/06/2014
We've all seen it – a piece of online content that spreads like wildfire across the globe. But when the content carries a truly meaningful message, things get even more exciting. Here, we take a look at our video that's notched up millions of views.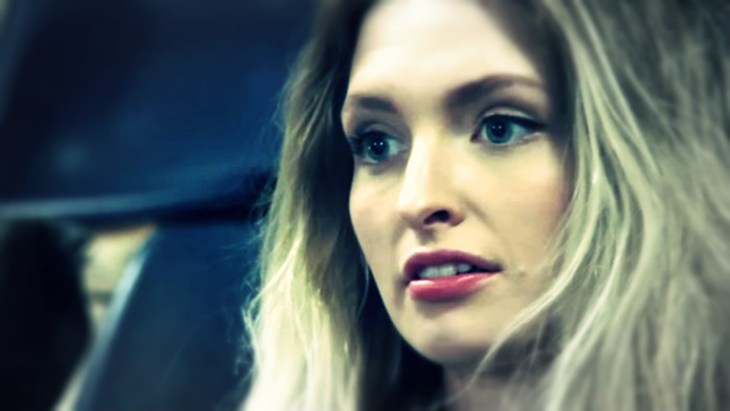 eTalks – The Secrets of Food Marketing is Compassion's most viewed piece of content ever. Interest in the viral video, which exposes the gloss of lies peddled by food marketeers to maximise profits, exploded virtually overnight. Within a couple of days it had racked up hundreds of thousands of views; it's now many millions, as well as countless likes and shares on social-media sites. Check it out below, before reading on.
The backstory
Compassion decided to produce an online video to expose the horrors of factory farming after being banned from producing content for TV – the organisation's message, apparently, is deemed too political for the standard channels. But the team was by no means defeated. Instead, it asked for funding from supporters to create a piece of shareable content, in collaboration with Catsnake Film, that would harness the power and reach of the Internet.
The result? A 7-minute jaw-dropper of a video that is as profound in its message as it is punchy in its delivery. This online short packs a truly powerful punch, leaving consumers shocked and disgusted at the behind-the-scenes marketing machine, and food marketeers in a state of toe-curling shame and embarrassment.
Sickening spin
The film features a polished food-marketing consultant giving a TED-style lecture on the advertising industry's most cunning tricks and clever tactics, used to get consumers to part with their hard-earned cash. It moves from the seemingly innocuous marketing twist behind New Diamond Shreddies (just normal Shreddies turned 45 degrees, for anyone who doesn't already know) to the dangerous linguistic veneer used to conceal the dark side of agriculture – how phrases such as "farm fresh", "100% natural" and "butcher's choice" cover up the horrors of industrial-livestock farming.
But this so-called "expert" is, in fact, an actress who is complicit in the charity's latest ruse to reveal the harsh realities of food production. As she identifies the industry's "secret weapon" – consumers, in all their "wilful ignorance" – the smile gradually falls from her face and her eyes take on a newfound intensity, imploring the audience to rethink their food choices, to spread the word, to make a stand.
"This is systematised cruelty on a massive scale", she declares, "and we only get away with it because everyone is prepared to look the other way."
Millions of faces
As their unfakeable expressions attest, the people in the audience are not actors and actresses, but unsuspecting members of the public; the collective "secret weapon" the speaker identifies, which explains their almost tangible feelings of agitation and disgust at the home truths being divulged.
But these faces represent more than simply the communal feeling in that lecture hall; indeed, they symbolise the mindset of the millions of people who have viewed the video and anticipate the reactions of those who have yet to do so.
And it's this delicate play of emotions that makes the video so successful. The build-up to the Big Reveal is well-paced, mysterious and tense, while the finale is sobering, stirring and shocking. Add to this emotional intensity the endorsement of Breaking Bad star Aaron Paul and the viral-content site Upworthy, and you have a sure-fire recipe for shareability success.
Trending triumph
Of course, this video isn't the first to have benefitted from the backing of Upworthy. The popular viral hub and other similar sites, such as Buzzfeed, promote high-quality content and news stories to the masses by reframing them according to a set of tried-and-tested techniques, which almost always includes a provocative headline.
True to form, Upworthy retitled the video "No One Applauds This Woman Because They're Too Creeped Out At Themselves To Put Their Hands Together" – a massively mysterious, well-crafted headline that just begs for more attention. Take a look at this infographic for more details on the incredible power of Upworthy.
We'd like to take this opportunity to say a huge thank you to Aaron Paul, Upworthy and all of our many loyal supporters for their part in our latest video's great and growing success. And if you haven't already done so, please view it, like it and share it like crazy so that as many people as possible know that the animal suffering behind most of the meat they eat is simply unacceptable.
What do you think of our film? Let us know your thoughts below, on Twitter or on our Facebook page.