Published 18/09/2014
In this day and age, there can be little doubt that society's penchant for meat – particularly the 'cheap', factory-farmed kind – is ravaging the planet. That's why, at the UN Climate Summit in New York later this month, it's vital that the subject of meat consumption is high on the agenda. Here, we explore how a simple pledge from YOU could get global leaders to sit up and listen.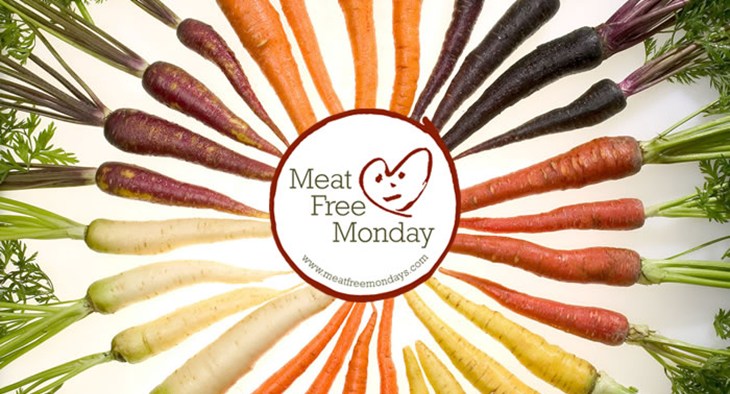 We've all heard of Meat Free Monday (MFM), right? If not, then it's a campaign set up by what must be the world's most famous vegetarian family, the McCartneys. As its name suggests, it promotes skipping meat for one day every week – to help save the planet, boost your health and show compassion towards the billions of farm animals that are slaughtered every year to fill our bellies.
Well, ex-Beatle Sir Paul McCartney and the team at MFM have recently ramped up their campaign with an online pledge for people to sign, to show their commitment to reducing their carbon footprint by eating less meat. The results will be presented at the summit – the first of its kind for five years – which is set to take place on the 23rd of September.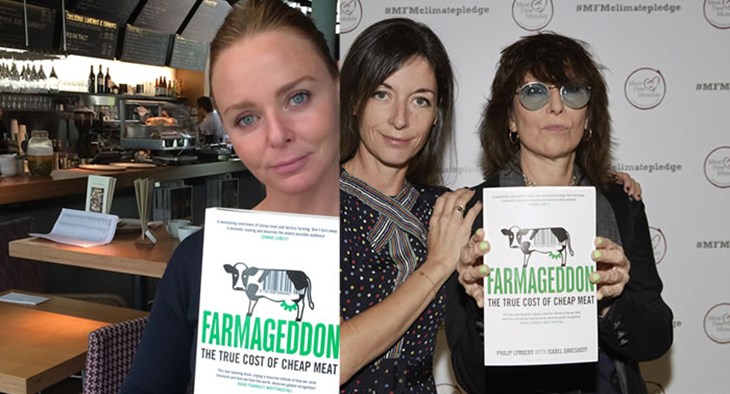 Meat and Mother Earth
You might be wondering what it is about meat that's so bad for the planet. Well, the headline statistic is that a shocking 14.5% of all human-induced greenhouse-gas emissions are caused by the livestock industry; that's more than all the cars, trucks, trains, buses, boats and planes in the world. Hard to believe? Here are the facts.
Firstly, the digestive processes of livestock – and the resulting manure – tend to produce huge volumes of methane and nitrous oxide, which are more potent greenhouse gases than carbon dioxide. And, obviously, the greater the number of farm animals there are on the planet, the greater these emissions will be.
But that's not all. In fact, the process of growing crops to feed factory-farmed animals is the far greater climate-change culprit. Not only are forests being cleared to make way for these crops – unlocking colossal amounts of carbon dioxide along the way – but fossil fuels are also used, on a grand scale, to fertilise these crops.
A hungry business
The truth is that factory-farming is massively resource-intensive, devouring huge quantities of water, chemicals and feed in its production. As an example of just how inefficient it is, consider this: for every 100 calories of crops that are fed to livestock, we get back just 30 calories in the form of meat and milk; that's a jaw-dropping 70% energy loss. However you look at it, intensive-livestock farming is a scandalous waste, especially at a time when nearly a billion people in the world are starving.
The trouble is that the enormous scale of these operations worldwide actually encourages people to eat more meat, by making it appear 'cheap'. But despite the serious 'hidden' costs paid for by society as a whole – from our failing health to animal cruelty to climate chaos, as we've discussed – the world's meat cravings are showing no signs of being satisfied.
Beyond meat mania
And that's where the MFM campaign comes in. This popular ethical-eating plan is at the forefront of a new generation of 'halfway' or 'friendly' diets (including Mark Bittman's VB6 diet) that exchange the rigorous denial and deprivation that are so often the hallmarks of more traditional regimes, with a far more moderate, achievable approach.
So, instead of suggesting that full-blown vegetarianism (or veganism) is a silver bullet to our ecological problems, it's suggesting that 'demitarianism' – also known as 'flexitarianism', or part-time vegetarianism – could be an effective part of the solution. And when undertaken en masse, so the thinking goes, skipping meat for a day a week could accumulate to incredible effect.
Will you join Compassion in World Farming and become part of this inspiring symbol of solidarity in the fight against climate change? We hope so!
If you eat meat, how would you feel about reducing your intake? Let us know your thoughts below, on Twitter or on our Facebook page. And don't forget to take the pledge!