Published 11/09/2014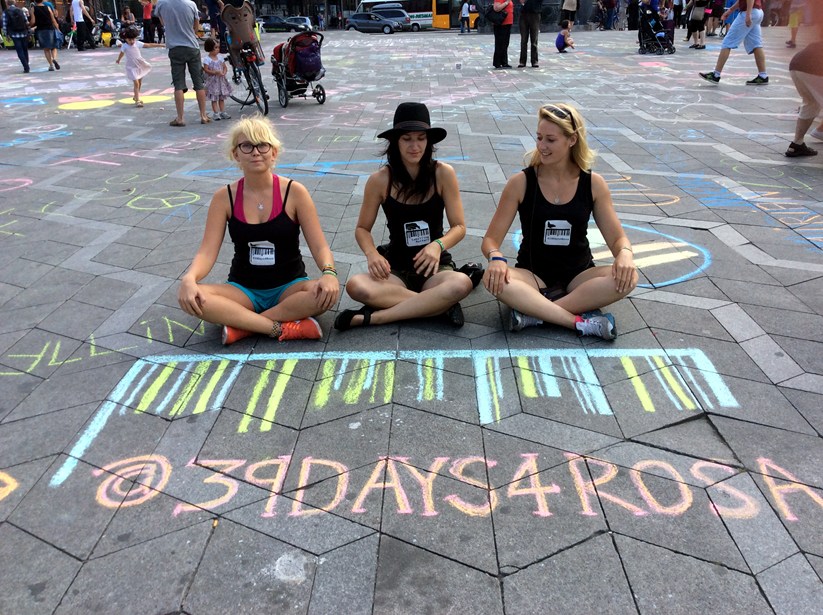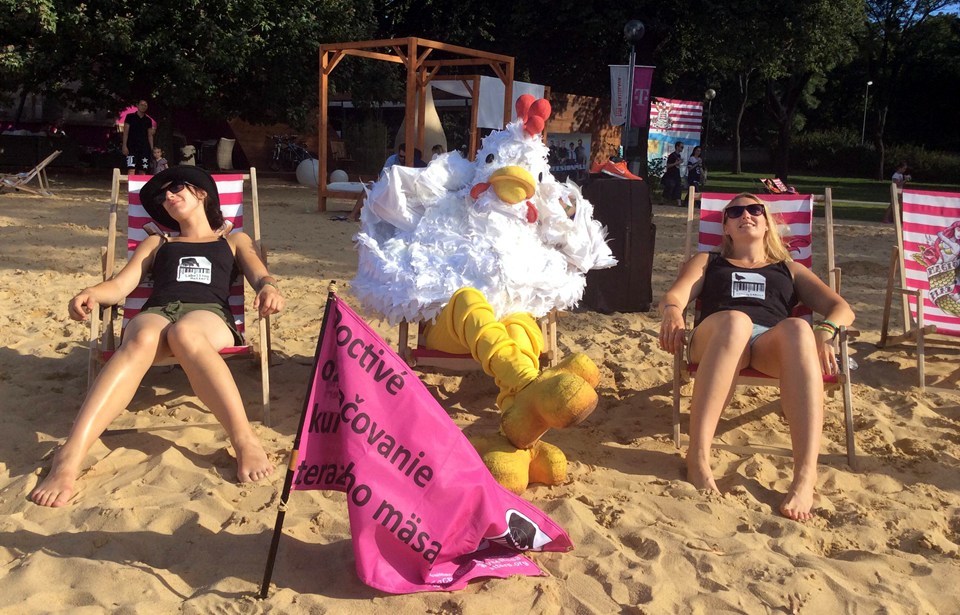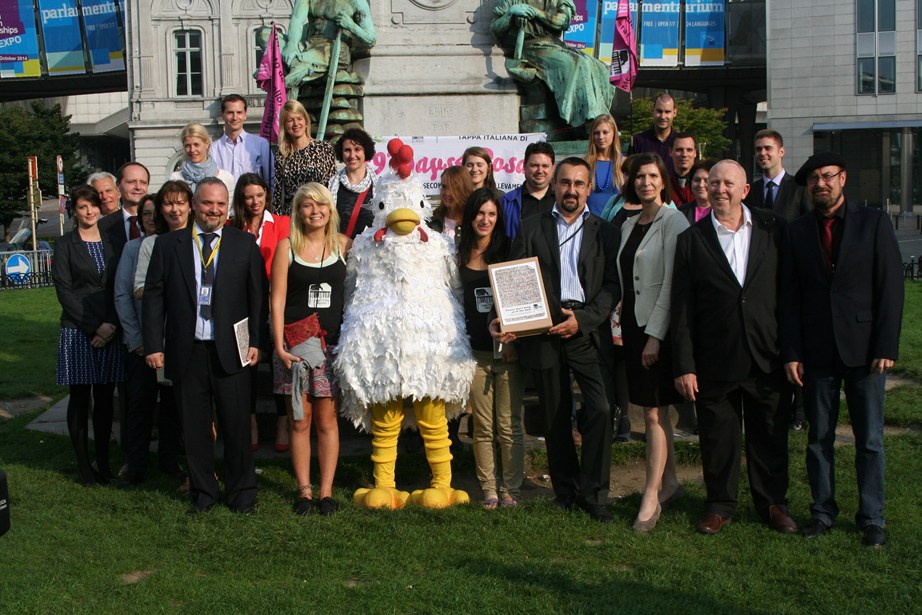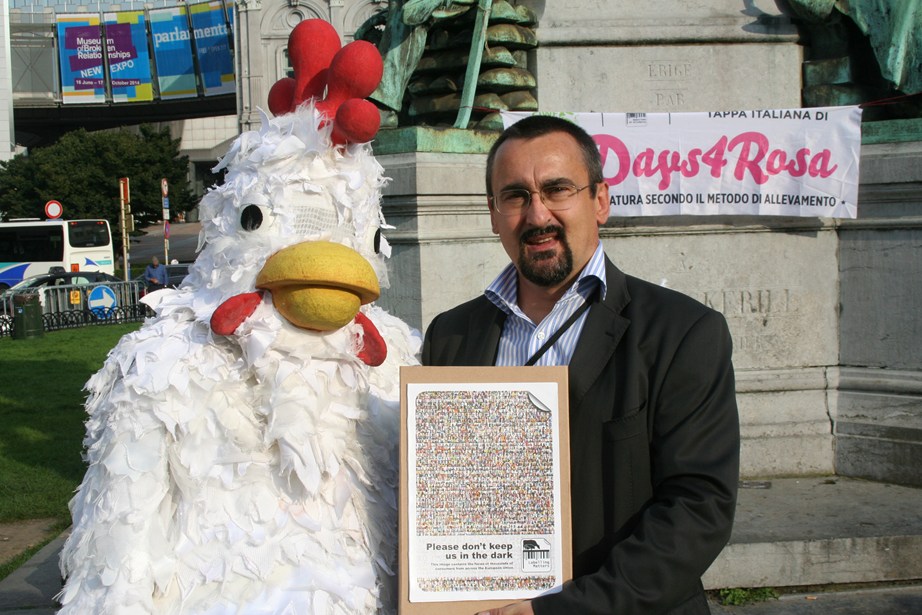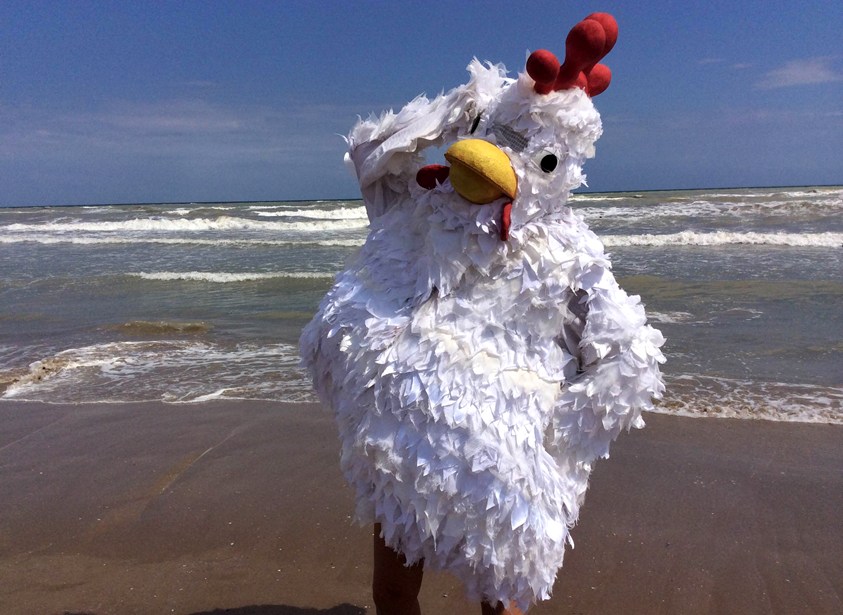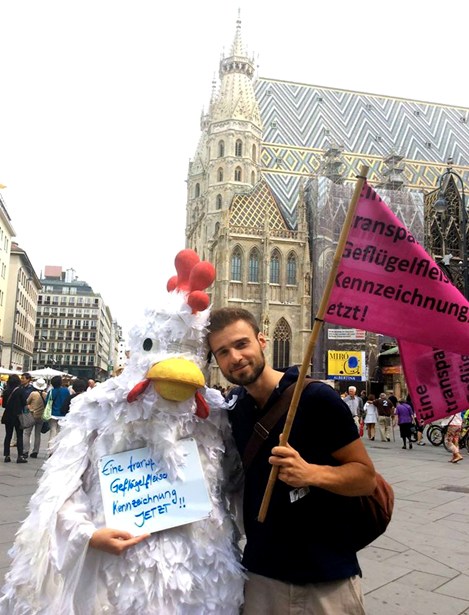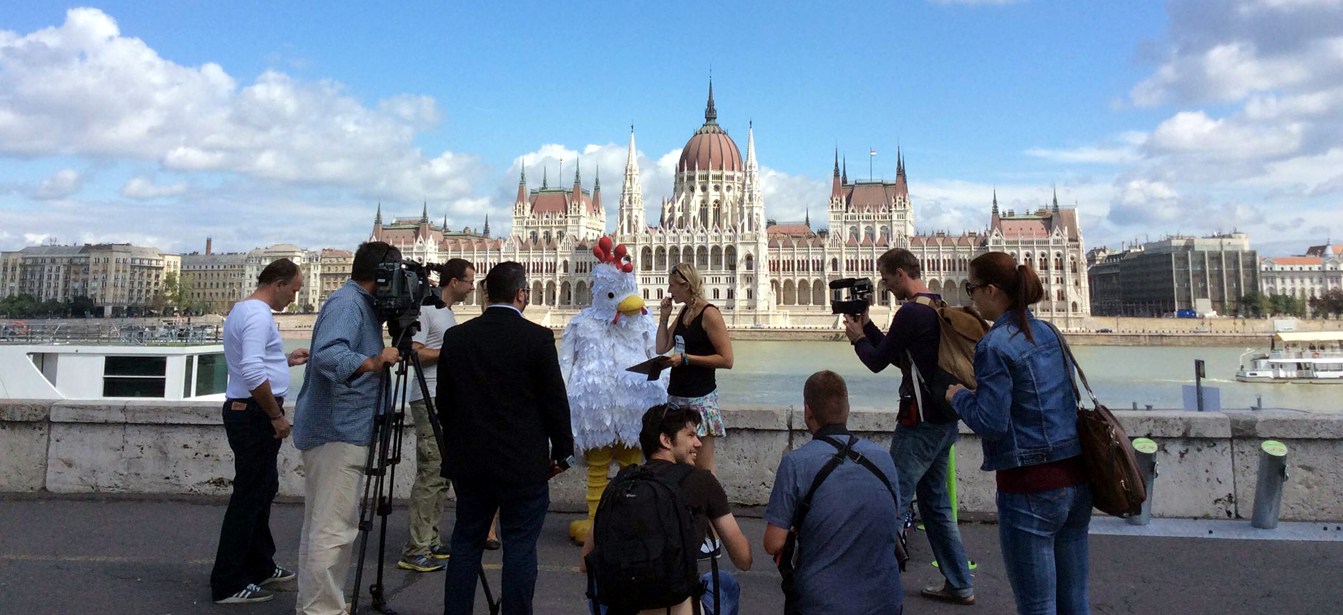 Three volunteers for the Labelling Matters campaign, which Compassion supports, a free-range chicken farmer, an animal welfare campaigner and an animal science student have completed a mammoth European tour calling for honest labelling of chicken meat.
At the culmination of their tour they handed a petition signed by 85,000 European consumers which were collected during the tour to Czech MEP Pavel Poc, Chair of the Animal Welfare Intergroup of the European Parliament.
An epic journey across Europe
Tamsin, Sam and Johanna toured 21 European countries in 39 days – the average life span of an intensively farmed meat chicken.
Dressed as a chicken called 'Rosa' they visited the UK, the Netherlands, Germany, Denmark, Sweden, Finland, Estonia, Latvia, Lithuania, Poland, Czech Republic, Slovak Republic, Austria, Hungary, Romania, Bulgaria, Greece, Italy, Spain, France and Belgium.
Meeting movers and shakers
Rosa met politicians, the media and supportive EU animal welfare organisations across Europe. Rosa's demands have made the pages of over 100 news websites, magazines and newspapers – including national publications such as Germany's Der Spiegel and featured on national TV channels.
The grand finale
The tour ended in Brussels on Monday 8th September, where Rosa presented Europe's decision makers with an incredible 85,000 signatures from all 28 EU countries demanding clear and honest labelling of chicken meat.  
Seven influential MEP's attended as well as three MEP's representatives.
What next?
Rosa impressed the EU Commission with her European-wide campaign and was overwhelmed by the support for method of production labelling from the people she met in the street across Europe. The tour also created the opportunity for a positive meeting with the influential World Organisation for Animal Health in Paris.
Rosa's call for honest labelling of chicken meat continues. She's hoping to meet with Europe's Agriculture Ministers at their forthcoming Council meeting in Brussels and to meet and influence even more MEPs at the forthcoming Act4Animals conference in Brussels.
Take action
If you use Twitter, please send a message to the Commissioner or share Rosa's call for honest labelling on Facebook
Keep up to date
Look out for the latest updates on Rosa's progress with the campaign on Facebook and Twitter.