Published 17/12/2014
Factory farming and animal cruelty go hand in hand. But the cruelty doesn't stop there. Chicken farmer Craig Watts's story shows how workers in factory farms can be almost as trapped by the system as the animals inside them.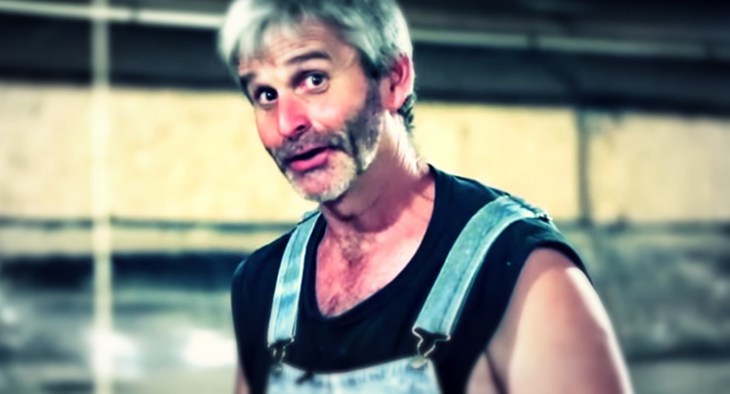 Craig Watts has had a busy few weeks. He's the American chicken farmer whose name has been all over the headlines following his brave move to blow the whistle on his employer, Perdue – one of the biggest chicken producers in the world.
Craig decided to tell the ugly truth about the chicken that's eaten by millions of families every day. Watch his incredible story here:
An attack of conscience
Pushed to his limits by the hideous farm conditions he was forced to maintain, as well as the blatant deceit of labels slapped across Perdue products – from "humanely raised" to "all natural" – Craig opened his doors to Compassion USA to reveal the abject cruelty he witnesses on a daily basis.
As Craig says: "This stuff is not as advertised. There are a lot of flaws in the system. The consumer's being hoodwinked, the farmer's being jerked around." And then there are the birds themselves: "They're not happy, and they're definitely not healthy."
It's a startling insider admission, especially when Perdue chairman, Jim Perdue, is on record saying that "doing the right thing is...treating your chickens humanely". Perdue's marketing gloss bears little resemblance to Craig's farm.
The interest in this shocking story has been phenomenal – more than a million people have watched the video, which Compassion helped to produce, and international news outlets across the world have amplified the message, from the The New York Times to Forbes.
A growing problem
Craig's story is one of a number of exposés by farm workers who are driven to the edge by their hellish working environments. Only a few years before, a different Perdue contract farmer, Carole Morison, revealed the scandalous conditions on her broiler-chicken farm when she appeared in the blockbuster Food, Inc.
The truth is that Carole and her husband, Frank, had had enough of the relentlessly dire conditions that they and their birds were made to endure. "We used to come in and have to pick up dead chickens every single day", said Carole. "The industrial model is not a sustainable business."
Human horrors
These voices from the inside of the "big-ag" machine highlight the true cost of cheap meat; not just animal suffering, but also the – often severe – emotional and physical suffering endured by those who work on the farms.
The list of dangers these people face is formidable: from poor pay and dreadful working conditions – which can contribute to chronic stress, anxiety and even PTSD – to the threat of zoonotic diseases and other physical harm, such as heart disease and musculoskeletal disorders. The factory farm is no place for an animal – or a human.
Creating change
Although these stories are incredibly harrowing, they have an extremely positive role to play – especially when they go viral. Both Craig and Carole have reminded people everywhere that industrial-livestock farming is deplorable and must be stopped.
And in Carole's case, that's exactly what she's done. Three years after she had her contract terminated by Perdue, the farmer and her husband decided to rejuvenate the site of their one-time broiler barns by opening up a higher-welfare chicken farm.
Carole is clearly happy with her decision. As she says:  "A lot of people call it going backwards in farming… I call it going back to the future."
You can let us know your thoughts on Craig's story on Twitter or Facebook.
Help us expose the truth about factory farming!
Submit your email address to allow Compassion in World Farming to send you urgent campaign actions and news (you can unsubscribe at any time).