Published 12/12/2014
Evanna Lynch - actor and star of the Harry Potter films - explains why she's supporting Compassion in World Farming's campaign to End the Cage Age.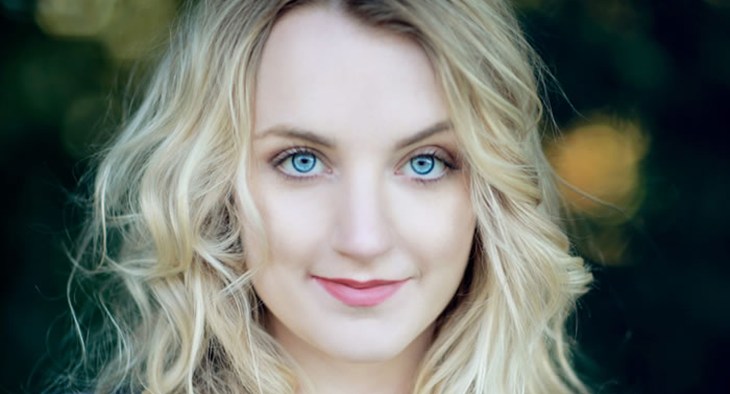 The importance of animals
You may or may not know I am passionate about animals. I have always had this innate belief that animals are our companions, our teachers, our mirrors, our equals, and that there is no earthly reason why we have somehow taken it as our right to exploit their lives for our own means. In my experience, animals have only ever been kind, soulful, enlightening, fascinating and comforting. They have helped me shift my perspective of myself and the world in many positive ways.
Starting my journey
I often struggle to know where to begin helping animals, but believe that living a compassion-filled, cruelty-free life is a journey; you have to be willing to forgive yourself your shortcomings and forgive society for what it has led you to believe, and then use your voice to stand up and just do your best to change the world.
I'm at the beginning of my journey and choosing to start it by supporting Compassion in World Farming. We can all agree that keeping animals locked up in tiny cages where they can't even stretch their legs is inhumane, intolerable and unnecessary. It is my first instinct to turn my head and tell myself a nice story of the nice things I do for my cat and that this kind of cruelty isn't my fault. But it's not the farm animals' fault either, and they are the ones who are suffering horribly. These animals don't have a voice to challenge the system. They need my help. They need your help.
I would love it if you could take a few minutes to check out Compassion in World Farming's latest campaign to End the Cage Age for Europe's farm animals. The organisation's first action focuses on rabbits, who are Europe's second most farmed animal, and often suffer terribly. The following video highlights the situation that we're trying to change.
Making change happen
I'm working with Compassion in World Farming to try to get Europe's rabbits out of cages. All I ask is that you take a look at the video above, see what it's like for these animals and sign the petition to make caged rabbit farming illegal. We don't have to tolerate this kind of cruelty. We are not trying to reinvent the wheel here, just asking for some basic compassion and kindness in the lives of these creatures who have given up so much for us. PLEASE check it out and add your signature!

Small steps
Sometimes, I do get overwhelmed by this stuff and it's hard to see so much cruelty and know that you can't just fix it all with (forgive me) a wave of your wand. But the only way you can really fail is by failing to try to make a difference.
I will be posting more as I continue to try to find small, effective steps we can all take to help animals. You can follow me on Facebook or Twitter to stay up to date.
This article was originally published on Huffington Post on 11/12/2014.