Published 07/01/2015
Making a New Year's resolution can be a great way to change your life for the better – and if fulfilling your promise also happens to be good for the planet, then so much the better. This January, eating less but better meat is high on the agenda.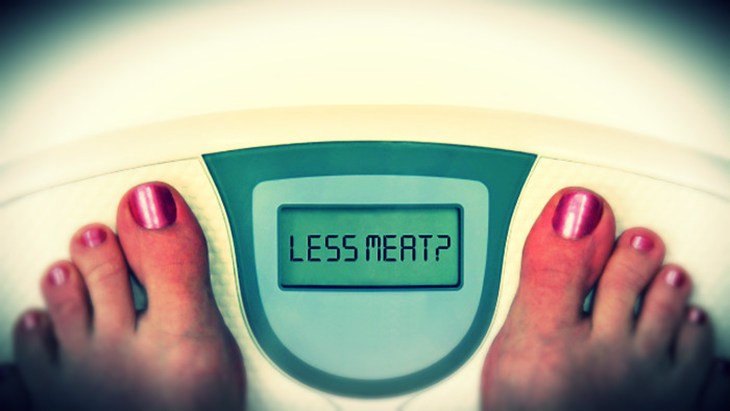 After the excesses of the festive season, these first few grey and guilt-ridden days of January tend to be characterised by frantic resolution-making and enthusiastic self-restraint. Sadly, though, the promises we make ourselves in this period are notoriously hard to stick to, and many of us falter before the month is out.
But what if the consequences of perpetuating old habits threatened the future of our precious planet and its inhabitants, as well as our own health and happiness – might we try a little bit harder to stick to our word? According to the droves of people who are opting for – and sticking to – veg-heavy diets, it certainly seems so.
The unfortunate truth
Sadly, the evidence is indisputable – our appetite for "cheap" meat is wreaking havoc on lives and lands across the globe. Take Compassion's 2013 investigation in South America, for example, which exposed the impact that "Big Soy" production (for farm-animal feed) is having in Argentina. We found real-life horror stories of lands being grabbed, rampant deforestation and intense chemical spraying – all in the pursuit of cheaper meat and bigger profits.
And, closer to home, the rise of "cheap" meat is bad news for our health, too; whether it's higher levels of saturated fat or lower levels of key nutrients, factory farming is bad news. Find out more about farming gone mad.
Kicking the habit
Many initiatives designed to persuade us to reduce our meat consumption have been launched in the last decade. From Paul McCartney's famous Meat Free Monday campaign and its US counterpart, Meatless Mondays, to Mark Bittman's innovative VB6 diet plan, the word has been out there for a while.
But it's only recently that this way of eating has really started to gather pace, with more and more people opting for part-time vegetarian diets; for these people (known as "flexitarians" or, more recently, "reducetarians"), great-quality, responsibly sourced meat and fish are a treat to be savoured every once in a while, rather than devoured on a daily basis.
With this in mind, it'll be fascinating to see the uptake of the first ever Meat Free Week, which is due to take place in the UK and Australia in March. As a key launch partner, we're particularly excited about this breakthrough initiative, which was named in last week's Independent as one of 2015's food-sustainability trends.
For our waistlines, wallets and the world
And it isn't just well-informed environmentalists, ardent animal-welfarists and health fanatics making low-meat menus cool – far from it. Bucking these well-worn stereotypes are people from all walks of life, who know that eating less but better meat is now not just a question of taste, but also a moral imperative (albeit one with significant health and financial benefits).
A recent champion of the low-meat/no-meat lifestyle, from a rather unexpected quarter, is the Norwegian army, which has committed to plant-based dishes for one day every week – quite something for the troops of such a renowned meat-loving country.
As the head of the army's catering division said: "It's about being more concerned for our climate, more ecologically responsible and also healthier." Spot on!
Have you made any food-based resolutions this New Year? Let us know your thoughts on Twitter or Facebook.
Help us transform our food system!
Submit your email address to allow Compassion in World Farming to send you urgent campaign actions and news (you can unsubscribe at any time).